Putting salted caramel in brownies is a very good idea. These brownies are a next-level indulgence. The sea salt flakes on top of the brownies almost disappear during baking but while you're eating them, you will get pops of sea salt while enjoying every bite of the caramel and dark chocolate brownie.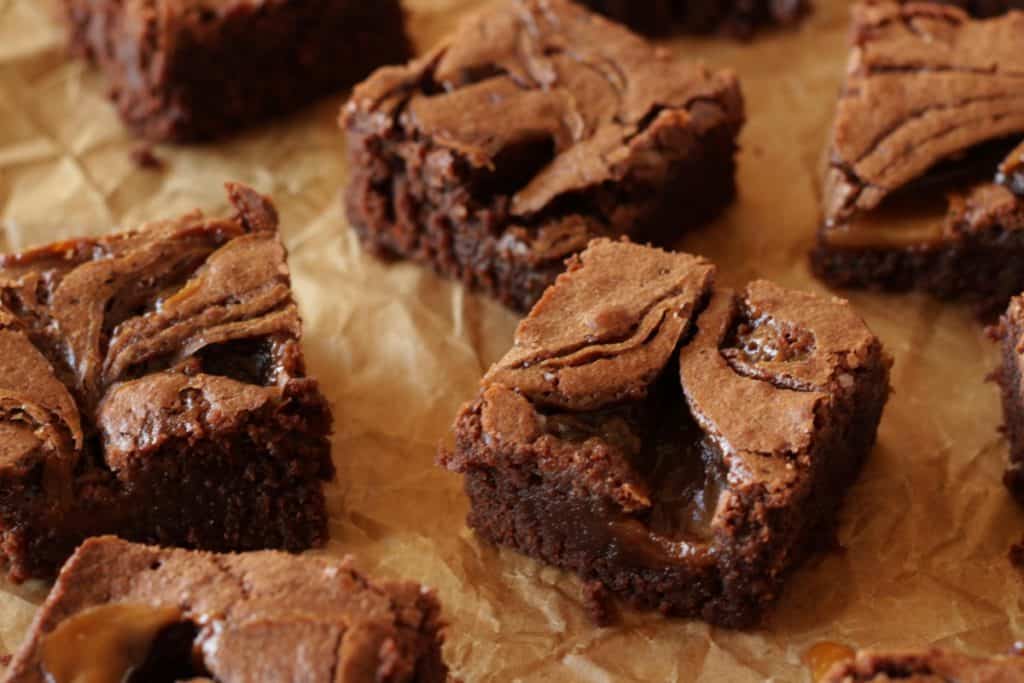 I've been wanting to try baking homemade Salted Caramel Brownies for years but I didn't because most recipes I found had caramel candies in them and we can't get those here in Austria. In other recipes, caramel sauce was layered with the brownie batter in the pan and commenters reported that the caramel sauce was absorbed by the brownie as it baked so there was no caramelly effect afterwards.
So, I came up with a plan. I used my homemade Salted Caramel Sauce recipe but allowed the caramel to boil for a couple more minutes than usual so it would have a thicker consistency. I made the chocolate brownie using my go to One-Bowl Fudgy Brownie recipe. I only put the caramel sauce on top of the brownie batter and swirled it lightly and it was perfection! The best Salted Caramel Brownies ever.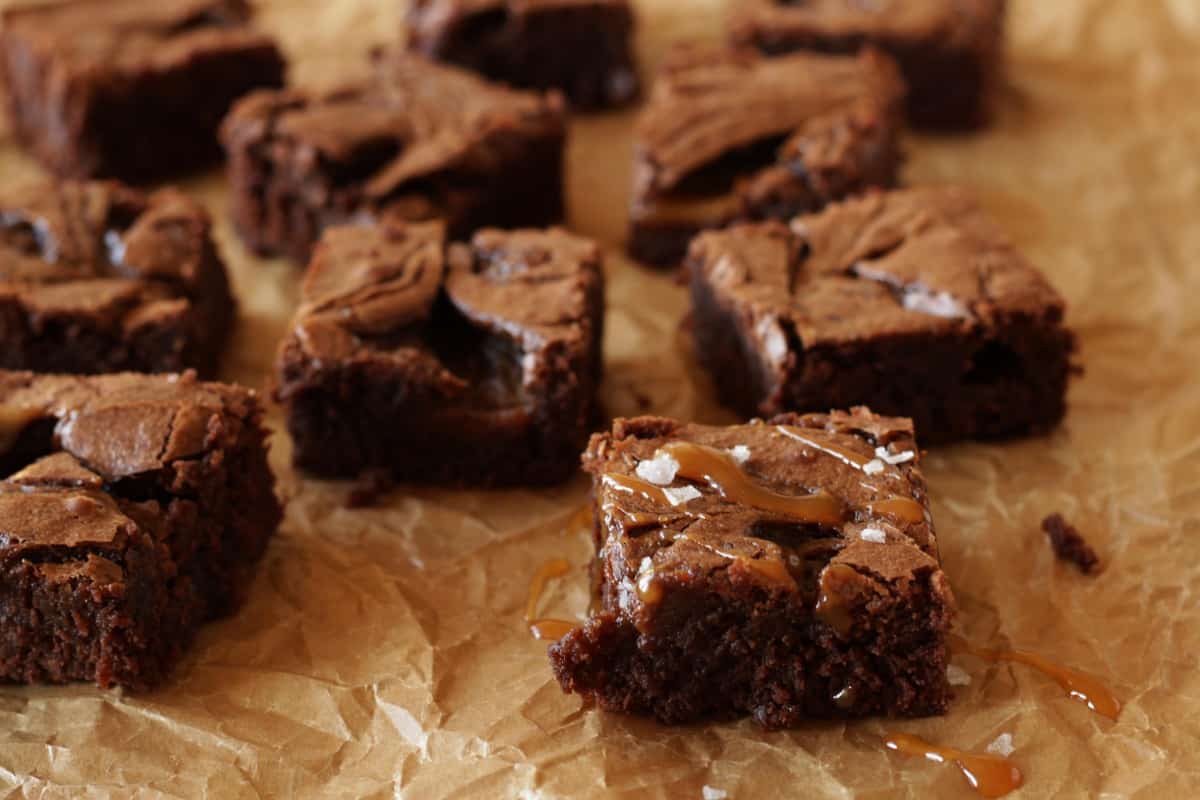 Salted Caramel Brownies will be gooey if you eat them warm. Store them in the fridge and the caramel will be chewier. We preferred eating the brownies warm and topping them with additional warm caramel sauce. Add vanilla ice cream and you've got a simple and decadent dessert.
If you've never made caramel sauce before, here is a tutorial for Homemade Salted Caramel Sauce that will take you through the steps.
Enjoy!