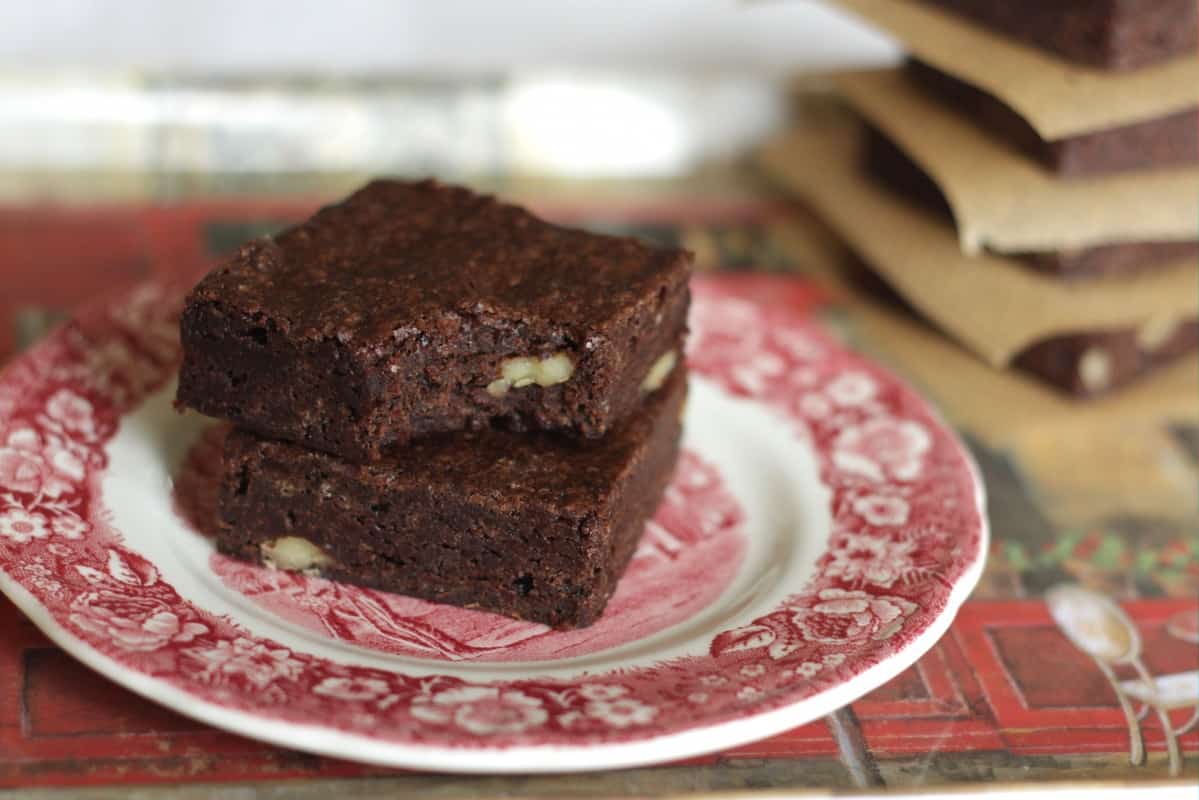 How many brownie recipes does a food blog need? By my last count, this is the fourth on here and I have at least three more to share someday. This brownie recipe is for the brownies of my youth. For years I didn't make them in Austria because unsweetened baking chocolate fell off the list of stuff we carried back with us when we visited the U.S.
Then dark chocolate became readily available here. Excellent dark chocolate. I don't want to knock the good ol' unsweetened chocolate from back home but high quality dark chocolate gives these brownies an extra-rich and decadent chocolate flavor.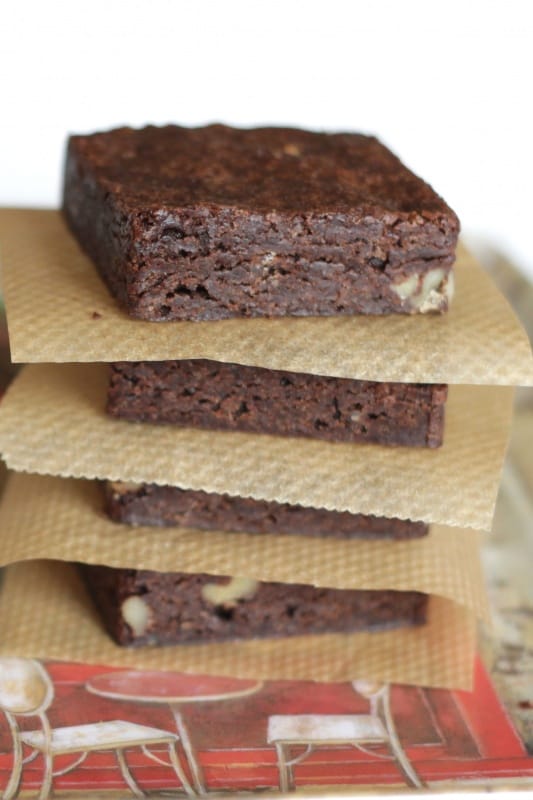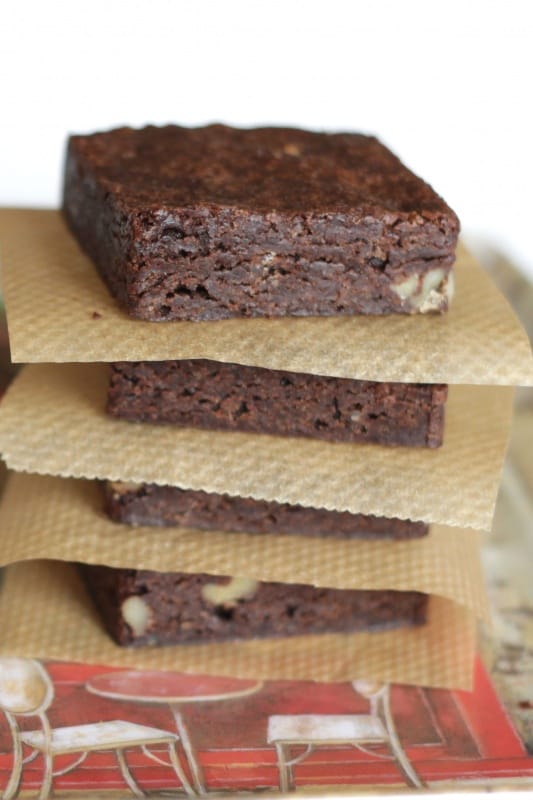 If you aren't already running to the kitchen to make these, remember that this is a one bowl recipe. Easy peasy. That and a short baking time mean you can be eating decadent brownies in under an hour. Did I say decadent?
Decadent One Bowl Fudgy Brownies
Ingredients
6

ounces

(170 g) high quality unsweetened or dark chocolate

70-90%, chopped

1

cup

(225 g) butter

2

cups

(400 g) granulated sugar

4

eggs

1

teaspoon

vanilla extract

1

cup

(140 g) all-purpose flour

¼

teaspoon

salt

1

cup

(110 g) chopped walnuts
Instructions
Melt chocolate and butter in a double boiler over hot, but not boiling, water, stirring often. Alternatively, melt chocolate and butter in a large microwave safe bowl in the microwave at 600 watts for 30 second intervals, stirring in between, until chocolate and butter are smooth. Cool until barely warm. While the chocolate mixture is cooling, preheat oven to 400°F (190°C) and butter a 9x13 inch (24x40 cm) baking pan.

Stir sugar, eggs and vanilla into chocolate mixture. Beat lightly with a rubber spatula until combined. Fold in flour, salt and nuts.

Spread batter in prepared pan and bake for 16-18 minutes, until a toothpick inserted in center comes out with moist crumbs. I bake mine for exactly 16 minutes. Cool on wire rack. Store tightly covered in refrigerator for up to one week or freeze for up to three months.
Notes
Adapted from a recipe by Emily Luchetti.