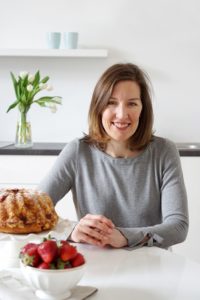 Hi, I'm Krista, welcome to Living on Cookies!
It all began when…
I grew up in Minnesota, USA, and moved to Austria just after getting married and freshly graduated from college in 1993. Learning Austrian ways, its culture and its language was a huge challenge for me. Baking a batch of chocolate chip cookies in our tiny studio apartment in Salzburg was the ultimate comfort back then. The American chocolate chips, brown sugar and vanilla extract I brought back from my trips to Minnesota were as precious as gold.
Discovering Austrian specialties at the iconic Café Tomaselli in Salzburg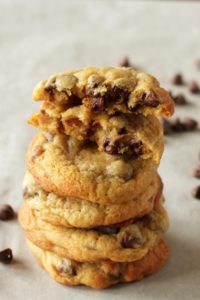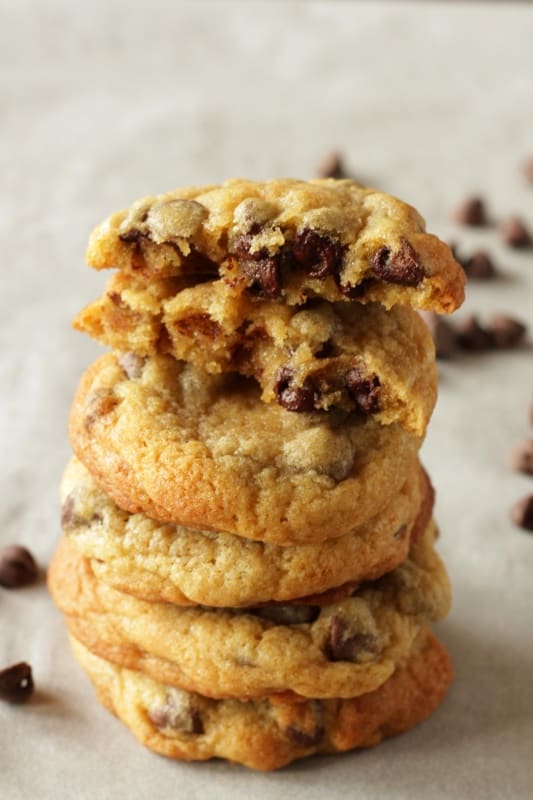 was a treat we reserved for special occasions. More often, my husband and I would take a bus to Freilassing, Germany to have pastries and coffee at a Kaffeehaus and to buy groceries cheaper than you could get them for in Austria.
One of my favorite things about living in Austria is that Austrians love baking and the mid-afternoon cake and coffee is an institution. When my kids were little, the used to beg for "coffee" when we strolled past a cafe, meaning they wanted to go in and have cake.
Do you see a pattern forming? That's right, baking and enjoying baked goods is my happy place. One that has presented its challenges. Baking the cookies, brownies and cupcakes I loved from home involved hand-importing the key ingredients myself and figuring out which ingredients were equivalent to American ones.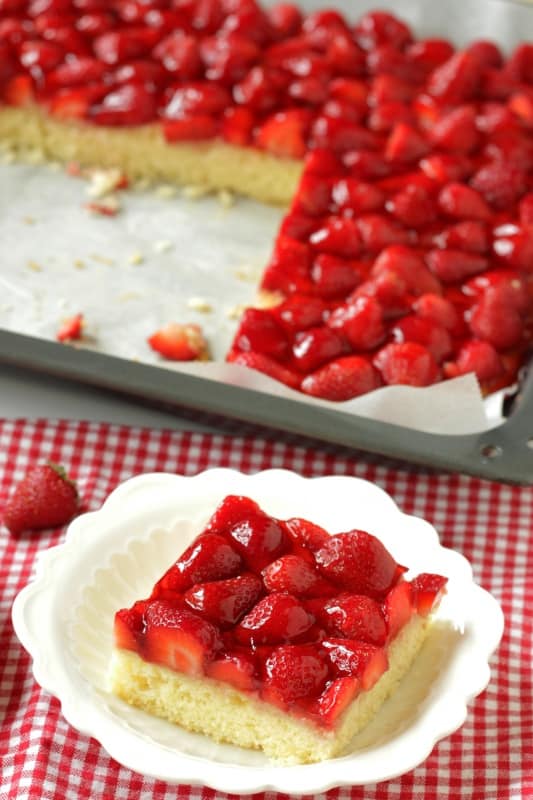 Learning how to bake all the wonderful Austrian pastries was a matter of: 1. understanding German, 2. learning how to use metric measurements for ingredients, 3. using different ingredients than I'd ever worked with before and 4. dealing with the confounding instructions in Austrian recipes – recipes in which the exact amounts aren't always indicated and the instructions read "combine ingredients and bake."
But I persevered, and I'm still learning. Every recipe I conquer is a triumph.
Why I blog…
Everything I've painstakingly figured out is here on Living on Cookies. It makes me happy to inspire readers to try my recipes and to help bakers who are stuck because they don't know which ingredient to use.
My page on Conversions & Substitutions is at the heart of Living on Cookies. I often find myself referring to that page when I'm baking.
I make a point of writing my recipes in clear and concise step by step directions, often with photos, and sprinkled throughout with lots of explanations of ingredients and measurements. I write in English and in German and you'll find American recipes here as well as Austrian ones. There are a few savory recipes here too – my recipe for guacamole is very popular.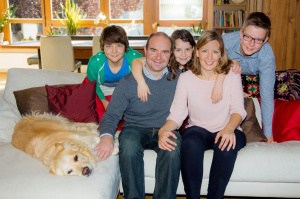 How I ended up living in Austria…
As I said above, I'm originally from Minnesota – I grew up in a suburb of Minneapolis and studied at a small-town liberal arts college. I got my degree in Business Administration and French. I met my husband, who is Austrian, when he and I were both working for the Concordia Language Villages in Minnesota.
We've been together for over 27 years, during which time three kids, a dog and a cat have joined our family. Fun fact: we live in Graz, Austria – in the house my husband grew up in. It's a great life!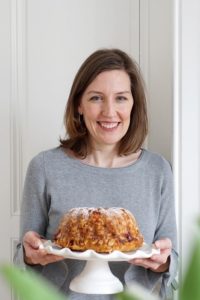 Wondering where to start?
My all-time favorite recipes are: New York Cheesecake, Chocolate Chip Cookies and Dark Chocolate Espresso Cupcakes with Salted Caramel Frosting.
My most popular recipes are: Austrian Apple Squares, Cream Cheese Frosting and Perfect American Vanilla Cupcakes.
If you have anything you'd like to share with me or ask me, I'd love to hear from you! You can contact me here.