Slightly healthier than cake and just as delicious, Zucchini Bread is an old-fashioned favorite. It's so wholesome you can eat it for breakfast! I grew up eating Zucchini Bread (and Banana Bread) spread with some salted butter. It's the best! Zucchini Bread is moist and tender from the zucchini but doesn't taste like zucchini AT ALL!
To make it even healthier, I've reduced the oil and sugar in the recipe and substituted some of the flour with whole grain spelt flour but you'd never be able to tell the difference.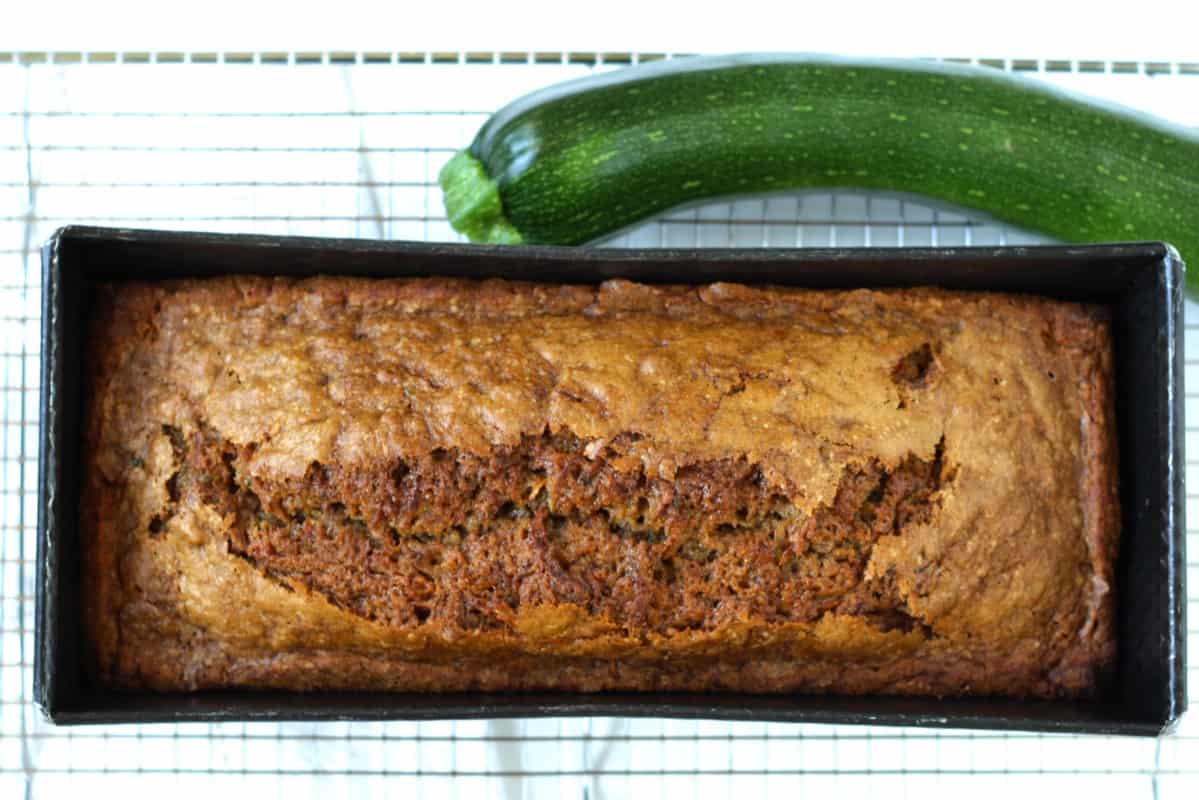 My husband is always looking to give away our zucchini surplus from the garden but I won't let him, picturing in my head all the moist Zucchini Bread, Zucchini Bars and Zucchini Brownies you can make with them!
NOTES ON ZUCCHINI:
The actual volume or weight of shredded zucchini isn't critical to this recipe. A little more or less is perfectly fine!
You can use the large holed or small holed side of your grater to grate the zucchini. I find it easier and quicker to grate the zucchini using the large holed side.
If you're using a really large zucchini, slice it open lengthwise and cut out the spongy seed center before grating.
If your shredded zucchini has released water, pour off the liquid before adding the zucchini to the batter. It's not necessary to squeeze the liquid out of the zucchini though. You want the Zucchini Bread to be moist.
Shredded zucchini can also be frozen for later use. The zucchini will release nearly all of its liquid in the thawing process so strain it well and measure the strained zucchini for your recipe.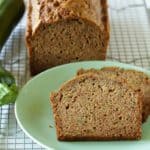 Zucchini Bread
Total Time
1
hour
10
minutes
Servings
1
large or 2 small loaves
Ingredients
2

cups

(280 g) all-purpose flour

1

cup

(140 g) whole spelt or whole wheat flour

2

teaspoons

baking soda

½

teaspoon

baking powder

1

teaspoon

salt

2

teaspoons

ground cinnamon

½

teaspoon

ground cloves

4

eggs

lightly beaten

1 ½

cups

(300 g) brown sugar

2/3

cup

(160 ml) vegetable oil

2

teaspoons

vanilla extract

3

cups

(about 400 g) shredded zucchini

2 medium zucchinis*

1-1 ½

cups

optional add-ins

such as chopped walnuts or pecans, or raisins (yum!) or chocolate chips
Instructions
Preheat oven to 350°F (170°C). Generously grease a large loaf pan 12x5x3 ½ inches (30x13x9 cm) or two small loaf pans.

In a large bowl, sift together flours, baking soda, baking powder, salt and spices. In another bowl, whisk together eggs, brown sugar, oil, vanilla and zucchini. Pour zucchini mixture into the flour mixture and stir everything together. Don't beat or over-stir. Stir in any add-ins you're using.

Pour batter into pan and bake for about 50-60 minutes. For small pans, bake for about 40-45 minutes. Check for doneness with a toothpick.

Cool in pan on a wire rack for 10 minutes then turn Zucchini Bread out of the pan and cool completely on a wire rack. Wrap tightly and store at room temperature for up to 4 days. Zucchini Bread also freezes well.
Recipe Notes
Recipe adapted from Betty Crocker's Cookbook.
Zucchini Brownies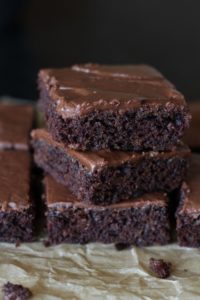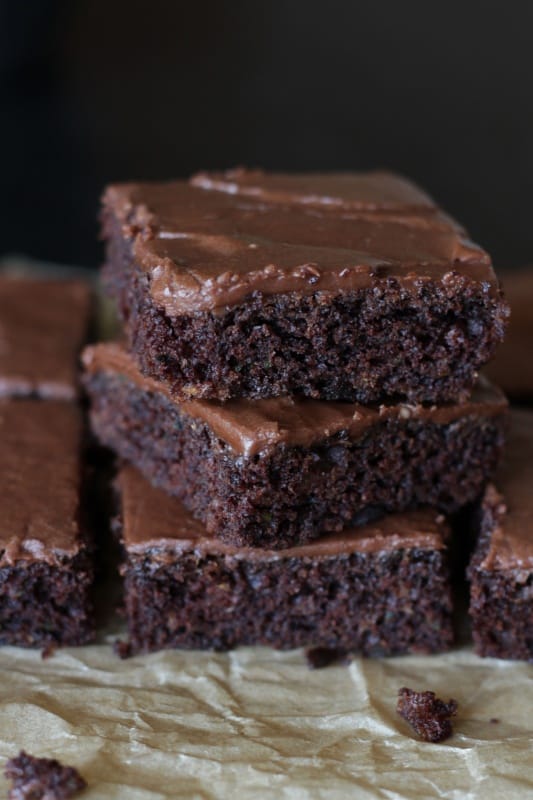 Banana Bread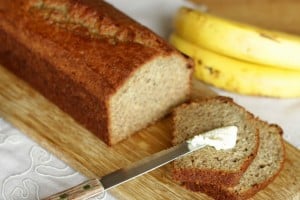 Zucchini Bars with Caramel Frosting