These Lemon Zucchini Muffins are moist and light with a dreamy lemony tang. The wonderful texture comes from the zucchini! While you can't taste it, zucchini practically guarantees soft and moist baked goods containing much less oil than in most other recipes.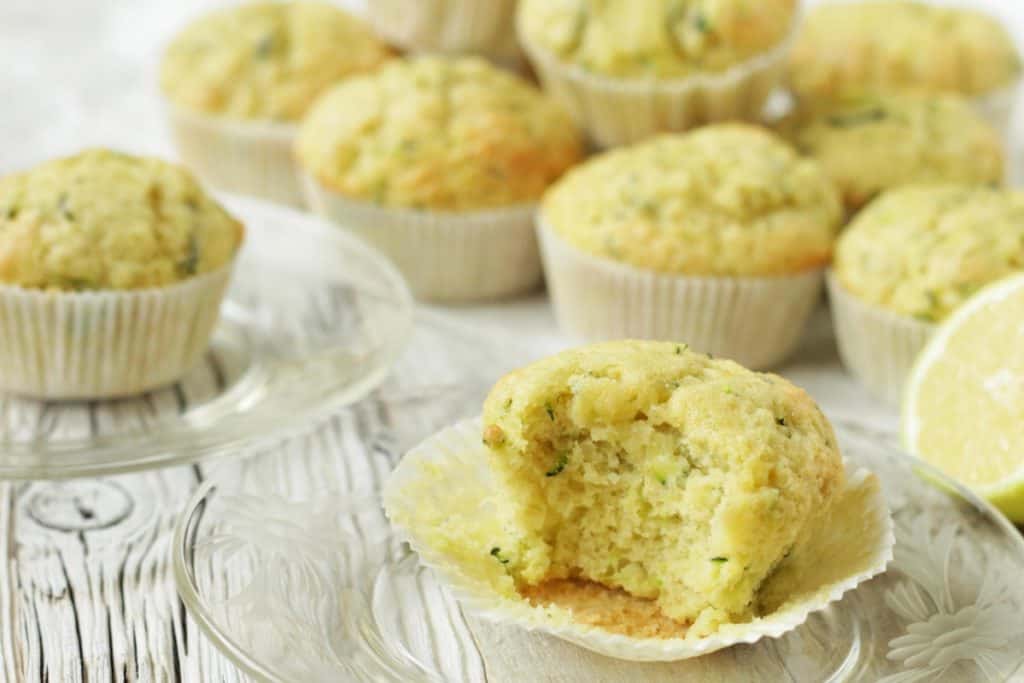 These are perfect for using up the zucchini from the garden. Our zucchini plant is going crazy this year and we have to pick zucchinis every day before they get HUGE.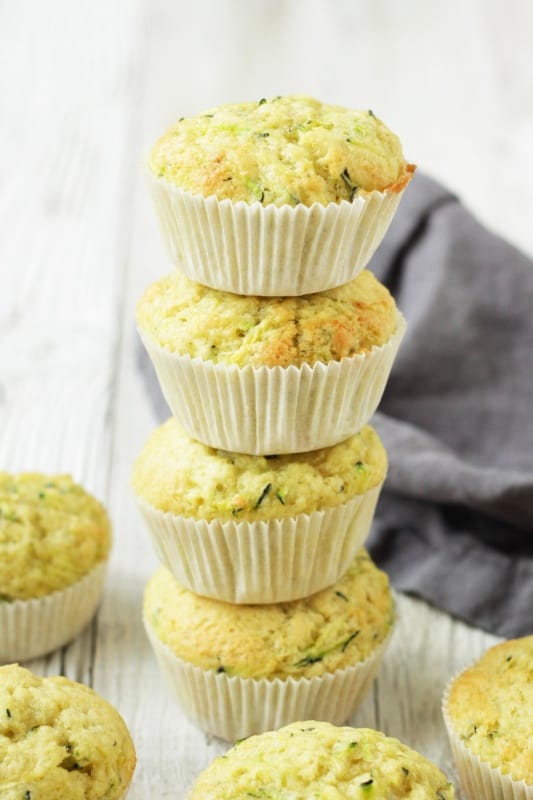 Cinnamon-spiced Zucchini Bread and frosted Zucchini Bars have been family favorites forever. My 20-year-old son helped me on a project recently and I offered to bake him anything he wanted. With a food blogger for a mom, his options were unlimited, right? Would you believe he picked Zucchini Bars? With Cream Cheese Frosting. Yummm.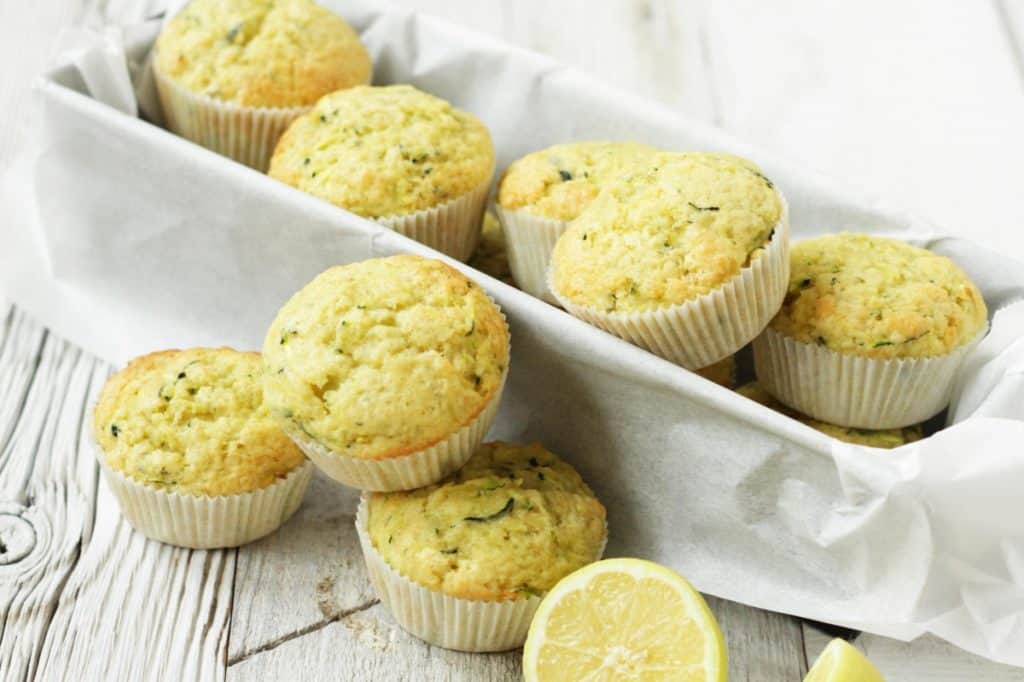 Lemon Zucchini Muffins are probably my favorite zucchini baked goods so far! They are healthy – loaded with zucchini, low in fat and dairy-free – yet soft, fluffy, perfectly sweet and deliciously lemony. There's no need for a mixer; the batter is quick and easy to stir together.
I hope you enjoy these Lemon Zucchini Muffins as much as we do!
Lemon Zucchini Muffins
Ingredients
1 ¾

cup

(245 g) all-purpose flour

1

teaspoon

baking powder

½

teaspoon

baking soda

½

teaspoon

salt

¾

cup

(150 g) granulated sugar

1 ½

cups

(240 g) shredded zucchini*

1 small to medium zucchini

⅓

cup

(80 ml) vegetable oil

2

eggs

Zest and juice of 1 small organic lemon
Instructions
Preheat oven to 400°F (200°C) and line a muffin tin with 12 paper cupcake liners.

In a large mixing bowl, stir together flour, baking powder, baking soda, salt and sugar.

Add the zucchini, oil, eggs, lemon zest and lemon juice and stir everything together until well-combined.

Spoon the batter into the muffin cups, filling ¾ full. Bake at 400°F (200°C) for 5 minutes, then reduce the oven temperature to 350°F (170°C) and bake for an additional 9 minutes or until a toothpick comes out clean.

Cool muffins in the tins for 5 minutes, then transfer to a
wire rack to cool completely. Muffins can be stored tightly covered at room
temperature for up to two days or frozen for two months.
Notes
*NOTES ON ZUCCHINI:
You can use the large-holed or small holed side of your grater to grate the zucchini. Finely grated zucchini will bake up softer and less noticeable, if that's what you want.
If you're using a really large zucchini, slice it open lengthwise and cut out the spongy seed center before grating.
If your shredded zucchini has released water, pour off the liquid before adding the zucchini to the batter. It's not necessary to squeeze the liquid out of the zucchini.
Shredded zucchini can also be frozen for later use. The zucchini will release nearly all of its liquid in the thawing process so strain it well and measure the strained zucchini for your recipe.
Recipe adapted from
Creative Southern Home.
Nutrition