This is a recipe for and impossibly soft and fluffy homemade Lemon Loaf Cake and it is so quick and easy to make! I can't stop myself from running and grabbing another slice of this deliciously lemony Lemon Cake. And one more slice. And one very last slice – the one which I enjoy the most.
Made from scratch with old-fashioned ingredients like buttermilk, butter, eggs, real lemon zest and freshly squeezed lemon juice, this is the best spring or Easter Lemon Loaf Cake, whether for breakfast, brunch, dessert or coffee.
After a visit to Starbuck's last summer, my 12-year-old daughter was interested in baking a copycat Lemon Loaf Cake and was looking at recipes. I suggested this simple Lemon Blueberry Bread recipe from the blog. She made it without the blueberries and it turned out so amazing.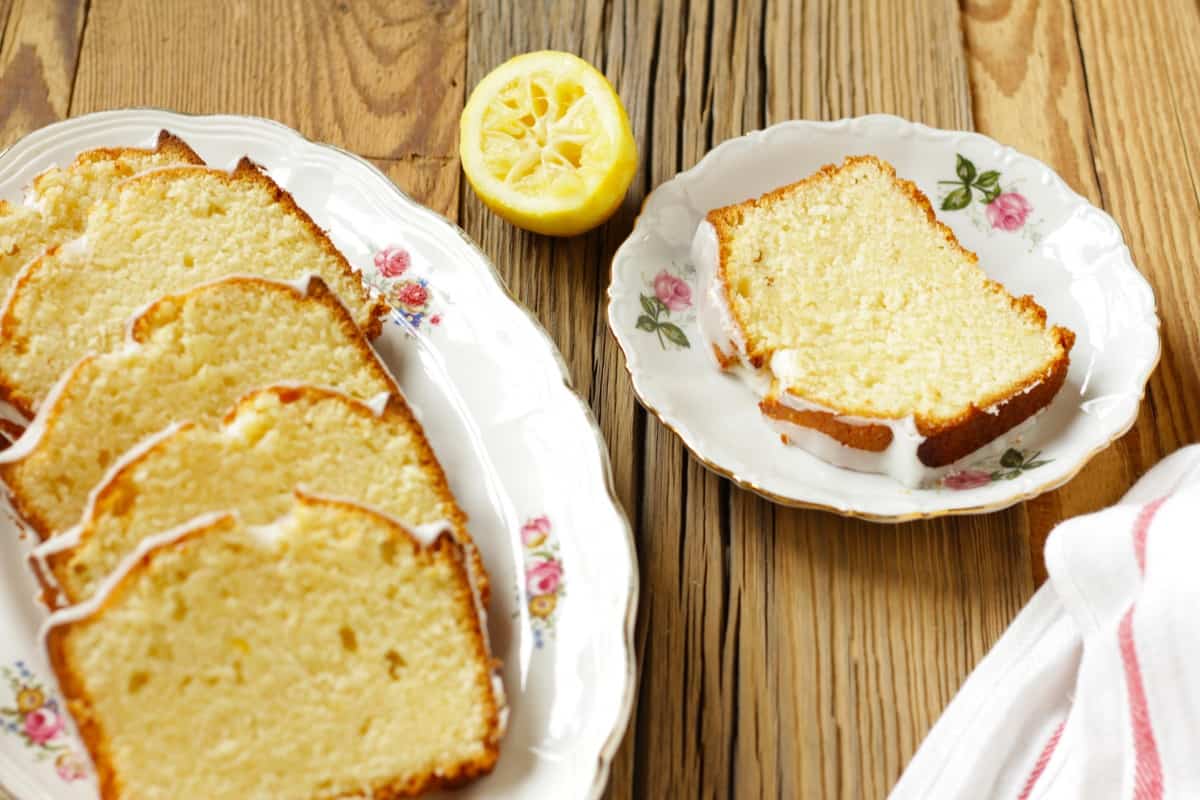 My daughter is really good at following recipes and can bake completely on her own as long as the steps of the recipe are clearly stated. She is the perfect recipe tester for me. When she makes this Lemon Loaf Cake, it is ridiculously awesome. I don't watch her make it so I don't know what she does differently than I do, but hers is always the best! So soft and moist.
Try this recipe – I hope you enjoy it as much as we do!
**UPDATE 1/2023: Due to readers' feedback that their cakes were sinking, I did some research and found that the lemon juice was likely the culprit. Although the cakes tasted great, the acid in the lemon juice was reacting with the baking powder and altering the overall consistency of the cake. This has not happened in our kitchen and I love the punchy lemon flavor. However, to be on the safe side, I have reduced the lemon juice in the cake batter from the juice of 2 lemons to the juice of ½ lemon.