When it comes to baking with bananas, soft, overripe bananas with peels that are covered in brown spots are what you want because they're sweet and have a strong banana flavor.
If you're craving banana bread or banana muffins and you only have yellow bananas at home, baking them in the oven is a quick and easy way to get overripe bananas. You can find directions on how to do this listed below.
Brown, overripe bananas are sweeter because in the ripening process the starches in the banana are converted to sugar.
You can even use super-soft, black bananas that have a really strong smell and are oozy inside. As long as they're not moldy, there's no such thing as too-ripe bananas for banana bread.
How to store bananas in the freezer
Bananas are always harvested green and ripen in transit. Because of this, there are usually only green or yellow bananas available at supermarkets and you have to ripen them further at home, although sometimes bananas go overripe in the store and you can get them at a discount.
At our house, we only eat bananas that are yellow, with almost no brown spots. Once they start turning brown and giving off their intense aroma, the bananas are destined for baking – the best way ever to reduce waste!
I let the bananas ripen on the kitchen counter until they are almost completely brown. If I'm not using them right away, I put them as-is in the freezer (with the peel on).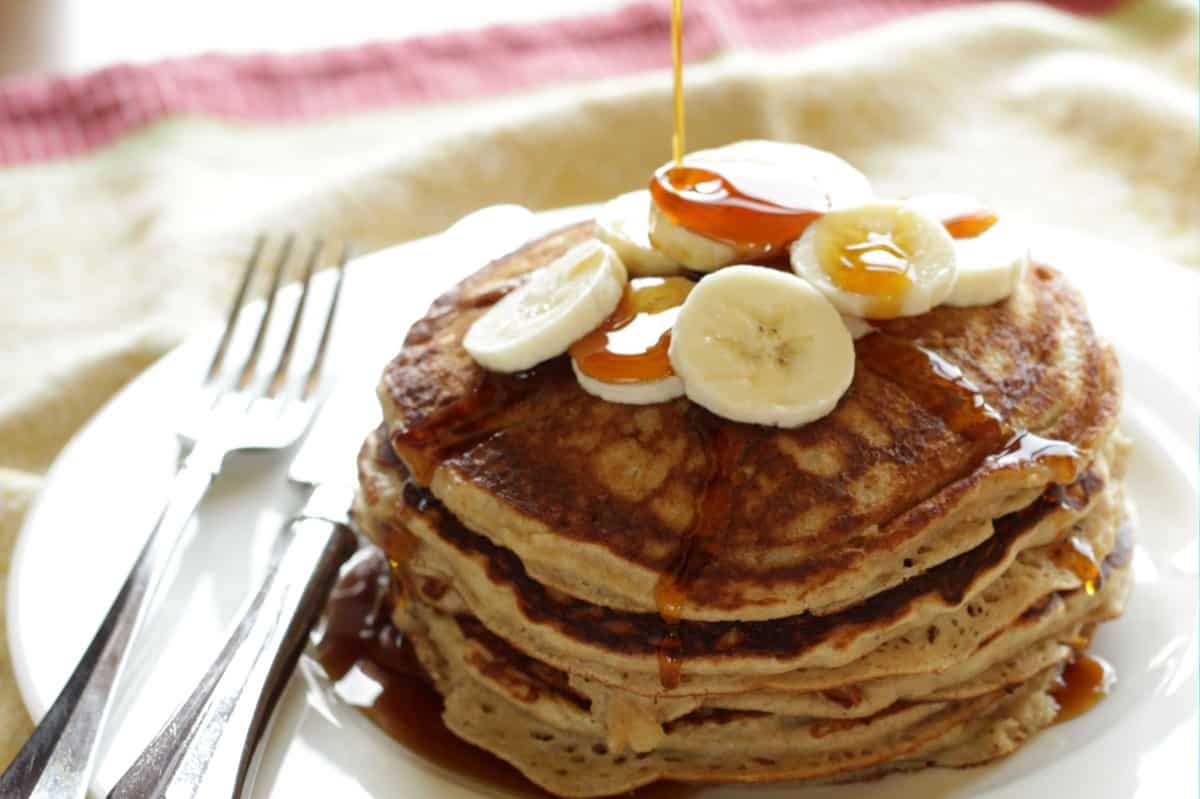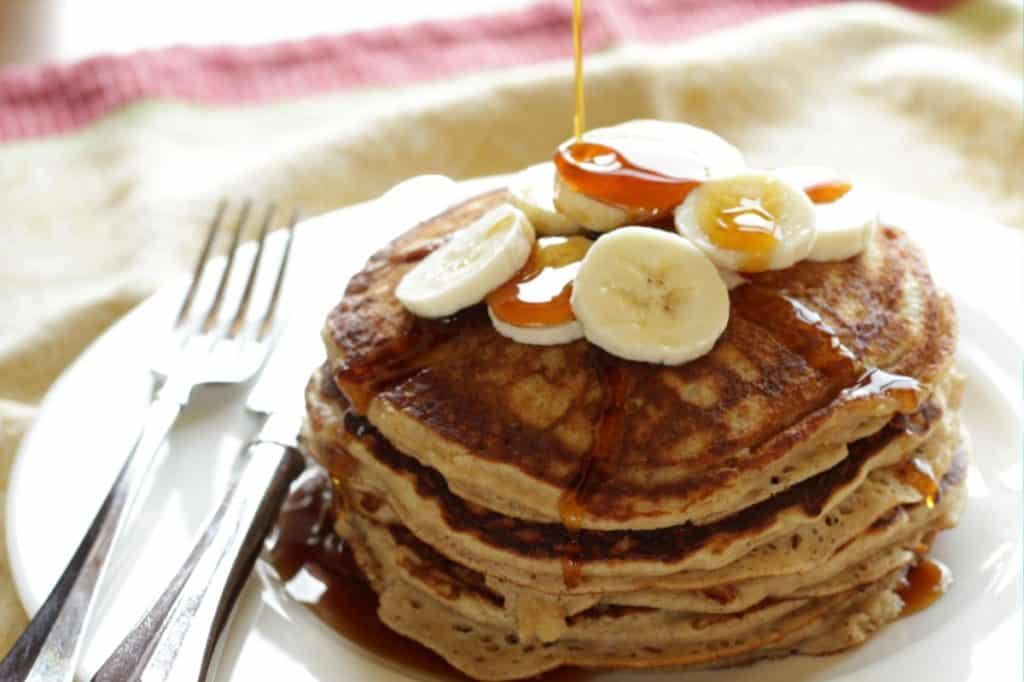 When you're ready to use the frozen bananas for baking, you just thaw them in a bowl (because they sometimes leak) at room temperature for a couple of hours. It's even faster to thaw them on a plate in the microwave for two minutes.
Thawed bananas are extremely soft and sometimes drippy. It's easiest to cut one end of the banana off and squeeze the banana out.
If you like to use frozen bananas in smoothies or for banana ice cream, it's handy to peel them before freezing, keeping them in freezer bags.
The oven trick
So, you want to make banana bread, banana pancakes or banana muffins and you only have yellow bananas at home?
There's a simple trick for quickly ripening bananas in the oven! I came across this trick awhile ago and was curious if it actually worked.
When bananas are slowly roasted at a low temperature in the oven, they soften, the starches convert to sugar and the banana flavor is intensified.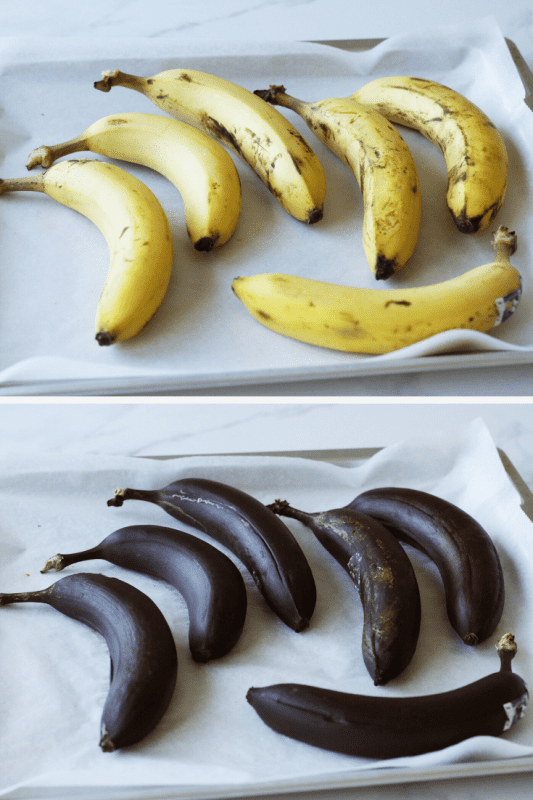 How to quickly ripen yellow bananas in the oven
Preheat oven to 300°F (150°C) and line your rimmed baking tray with parchment paper.
Lay as many bananas as you will need for your recipe on the tray, separately and with the peels on.
Bake the bananas for about 30 minutes. The bananas should get soft and the peels will turn black.
Take the bananas out of the oven and let them cool for about 20 minutes.
Slice the bananas open lengthwise and scoop the flesh into a bowl.
Mash bananas with a fork or puree with an immersion blender.
This trick only works on yellow bananas! If the stems are still green, you only have one choice: to wait it out and bake something else.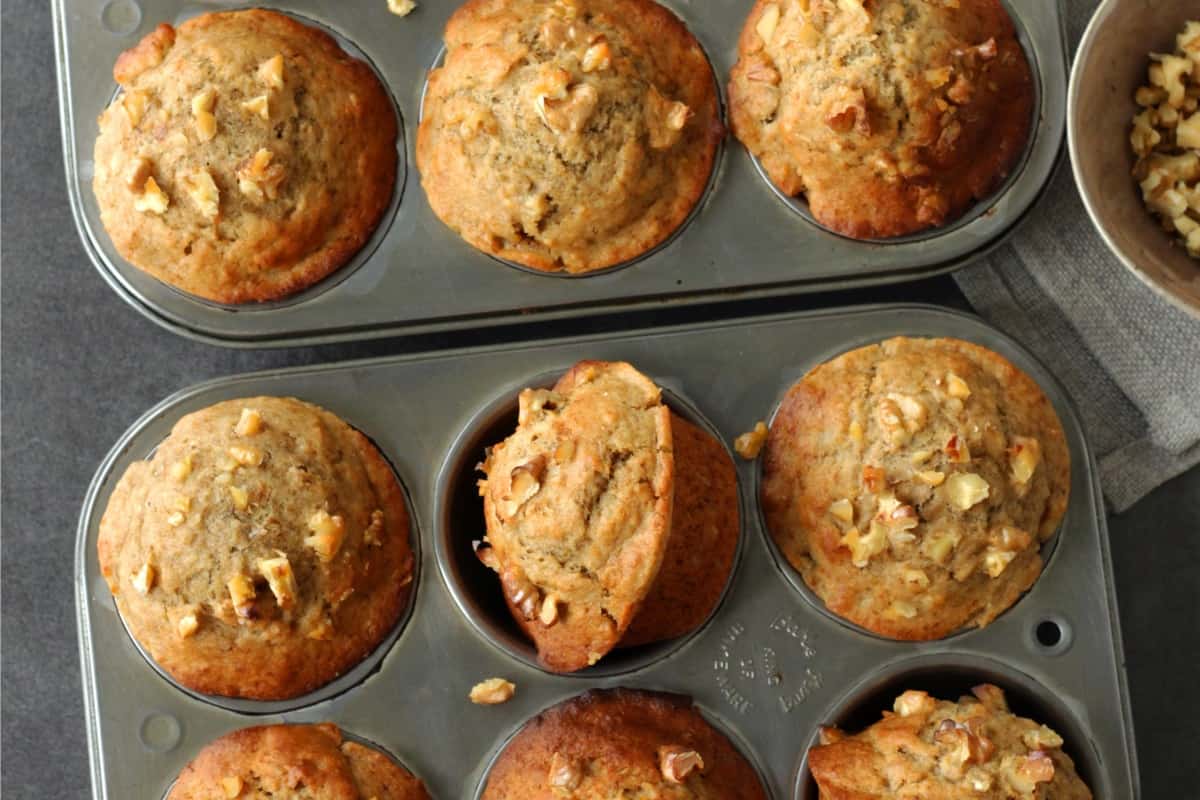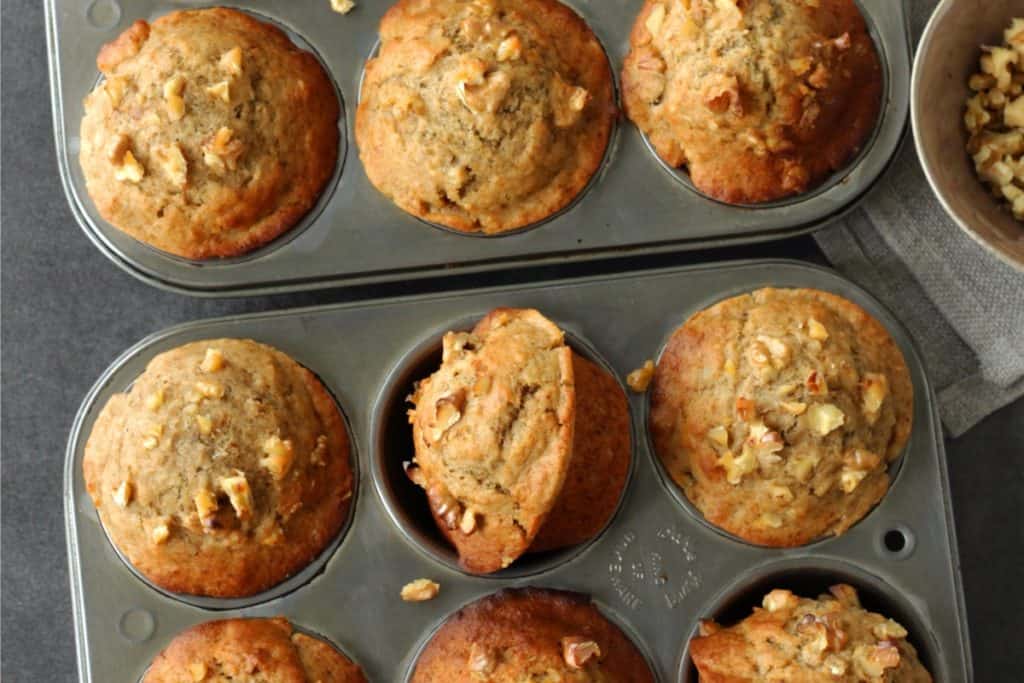 Is baking the bananas in the oven worth it?
Are bananas that are "ripened" in the oven as good as naturally overripe bananas? Not quite, in my opinion. Naturally overripe bananas are still sweeter and have a more intense flavor than oven-roasted ones.
However, there wasn't a noticeable difference in the banana bread itself. I thought that the banana aroma wasn't as strong as usual but my taste-testers couldn't tell the difference.
If you don't have any overripe bananas on hand, is it better to bake yellow bananas in the oven before using them for baking? Yes! Absolutely! They are definitely sweeter and have a better aroma than plain yellow bananas.