Why make Snickerdoodles? Snickerdoodles are buttery, rich, coated in cinnamon-sugar and yet not too sweet. They are soft yet thick enough to hold together. They are very quick and easy to make. Snickerdoodle Cookies stay fresh for one week (as if they would be around for that long!).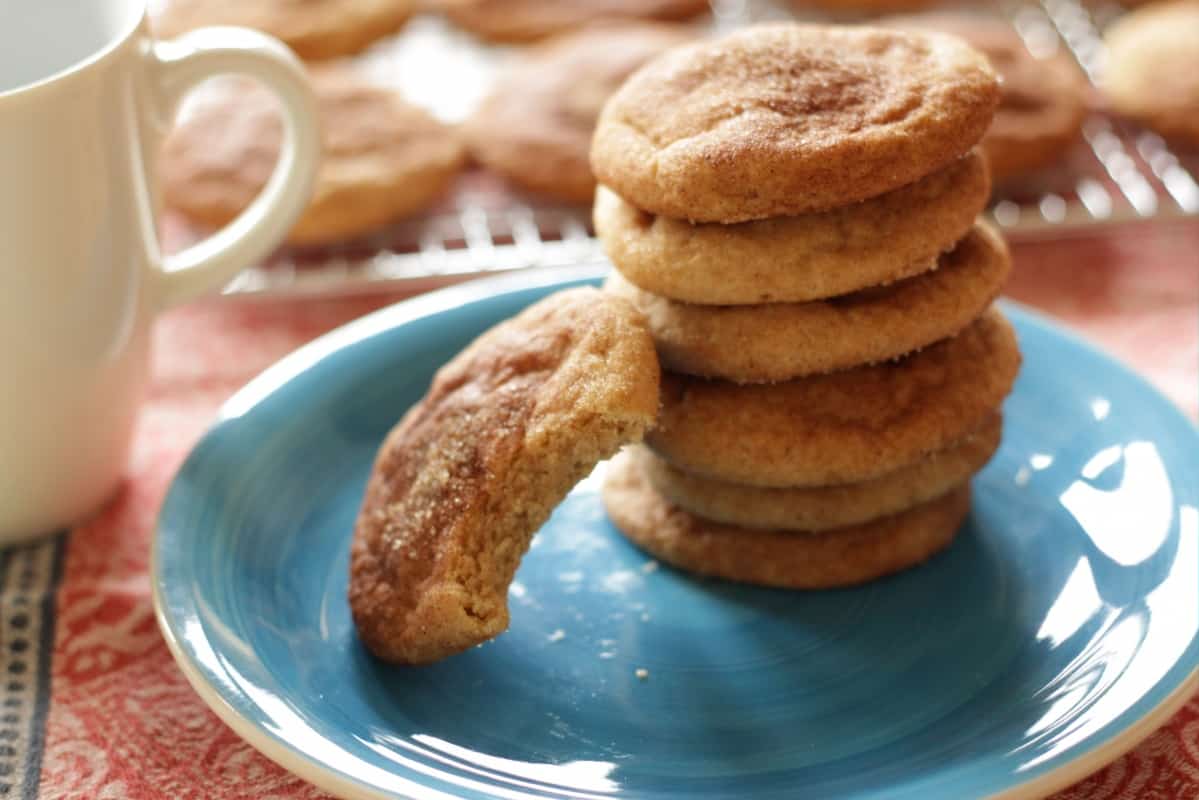 Cream of tartar is essential when making Snickerdoodles. The cream of tartar is exactly what makes Snickerdoodles so irresistibly tender! It also reacts with the baking soda, helping the cookies puff up in the oven. They fall again while cooling, giving them their characteristic wrinkled tops.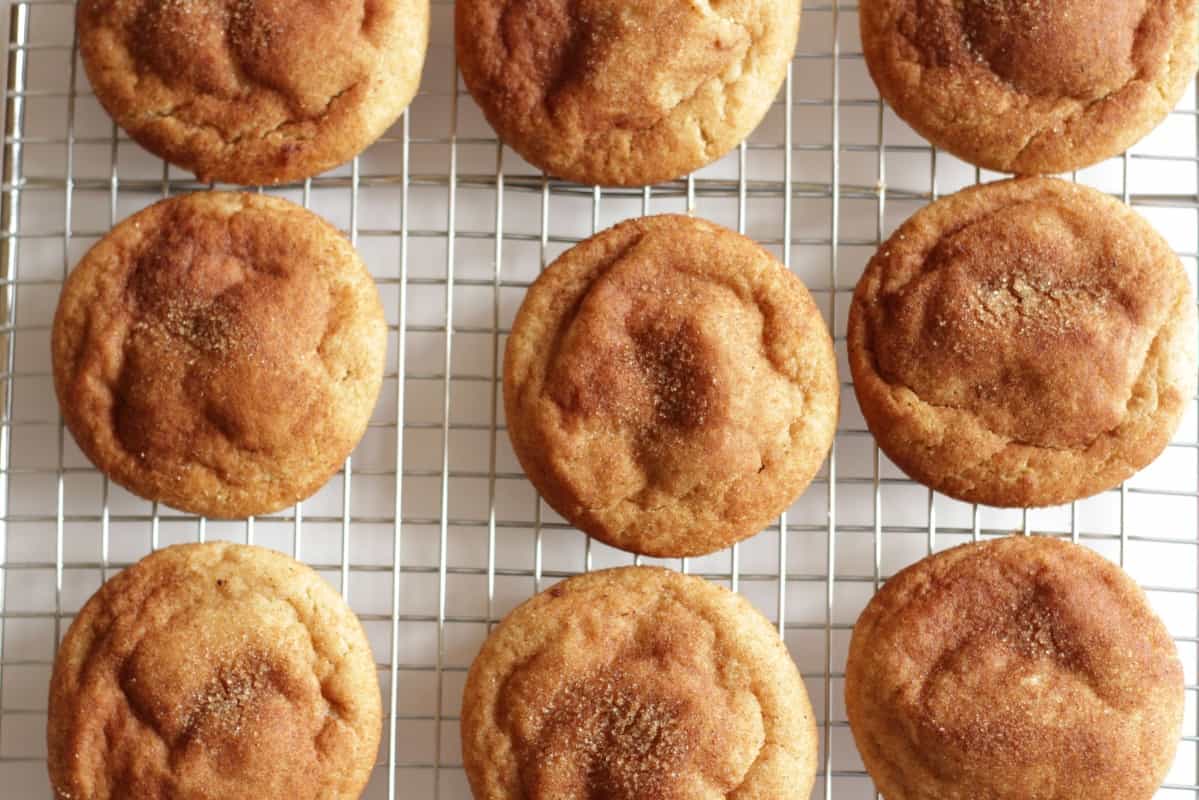 Cream of tartar isn't available in Austria in the same form as it is in the U.S. However, cream of tartar baking powder (Weinsteinbackpulver) is available in supermarkets here and it consists of cream of tartar (Weinstein) and baking soda (Natron), which the Snickerdoodle recipe also calls for. To be sure I had enough of both of these ingredients, I doubled the amount of cream of tartar (Weinsteinbackpulver) and also added a little extra baking soda (Natron).
Not only are these the best Snickerdoodles I have ever had, but these are also quite possibly the BEST COOKIES EVER! No exaggeration! Snickerdoodles are addictive!
Snickerdoodles
Ingredients
1

cup

(225 g) butter

room temperature

¾

cup

(150 g) granulated sugar

½

cup

(105 g) brown sugar

1

egg + 1 yolk

room temperature

2

teaspoons

vanilla extract

1

teaspoon

cream of tartar*

1

teaspoon

baking soda*

½

teaspoon

salt

1

teaspoon

ground cinnamon

2 ¾

cups

(385 g) flour
Cinnamon-Sugar
¼

cup

(50 g) granulated sugar

2

teaspoons

ground cinnamon
Instructions
Preheat oven to 350°F (175°C). Line baking sheets with parchment paper.

Beat butter and both sugars for 2-3 minutes, until light and fluffy. Add egg, yolk and vanilla and mix at medium speed for another minute, scraping sides of bowl periodically.

Add cream of tartar, baking soda, salt and cinnamon and mix on medium-low speed to combine.

Add flour and mix on low speed just until thoroughly combined, scraping bottom and sides of bowl once.

In a small bowl, stir together the sugar and cinnamon for the cinnamon-sugar mixture.

Scoop out about two tablespoons of dough and roll into balls. As a reference point, my dough balls were the size of golf balls and weighed about 1.4 ounces (40 grams) each. Roll each cookie dough ball in the cinnamon-sugar and place two inches (5 cm) apart on parchment paper-lined baking sheets. Do not flatten. Sprinkle cookie balls with leftover cinnamon-sugar if desired.

Bake for 9-12 minutes, until cookies are puffy and cookie tops start to form cracks. Once they are puffed, baked for one additional minute then remove from oven. Allow to cool on baking sheets for 5 minutes before transferring cookies to wire racks to cool completely. Store cookies in airtight containers for up to one week. They also freeze very well.
Notes
*In Austria/Europe, use 2 teaspoons cream of tartar baking powder (Weinsteinbackpulver) and
½ teaspoon baking soda (Natron).
Recipe adapted from
Cookies and Cups.