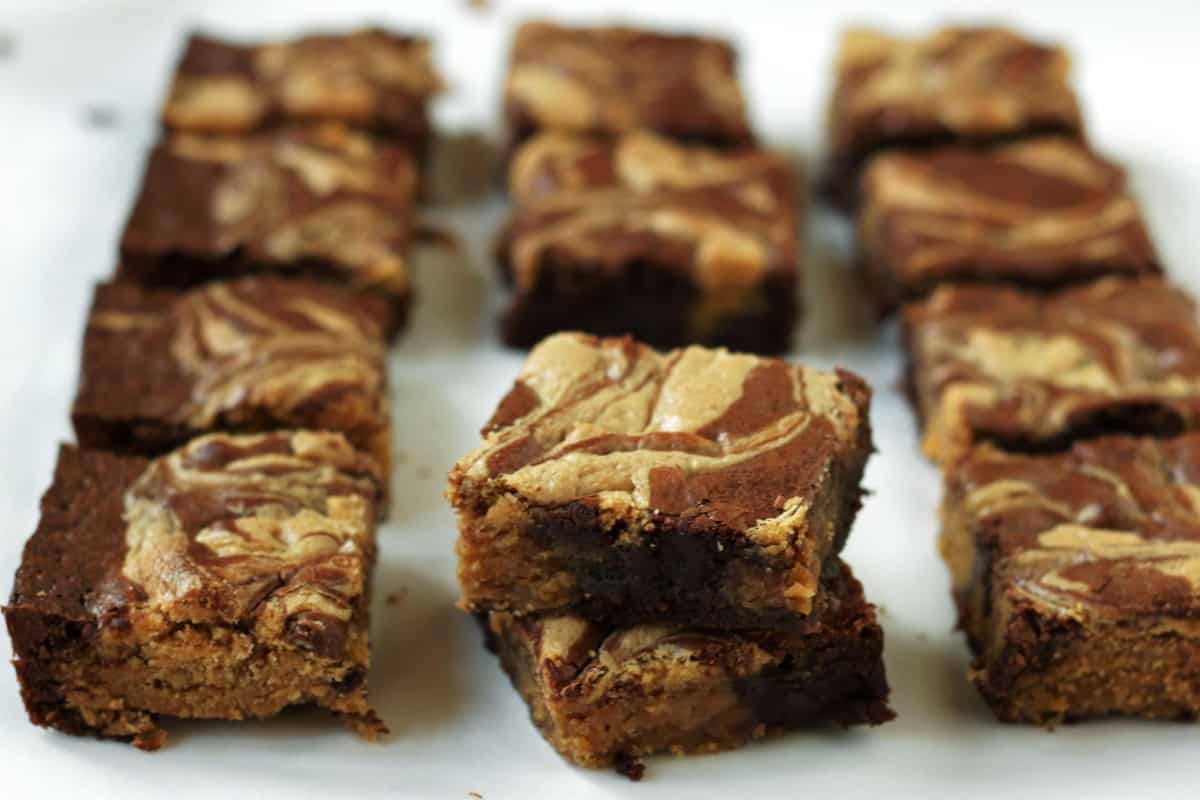 Meet our latest obsession: Peanut Butter Brownies – yummm!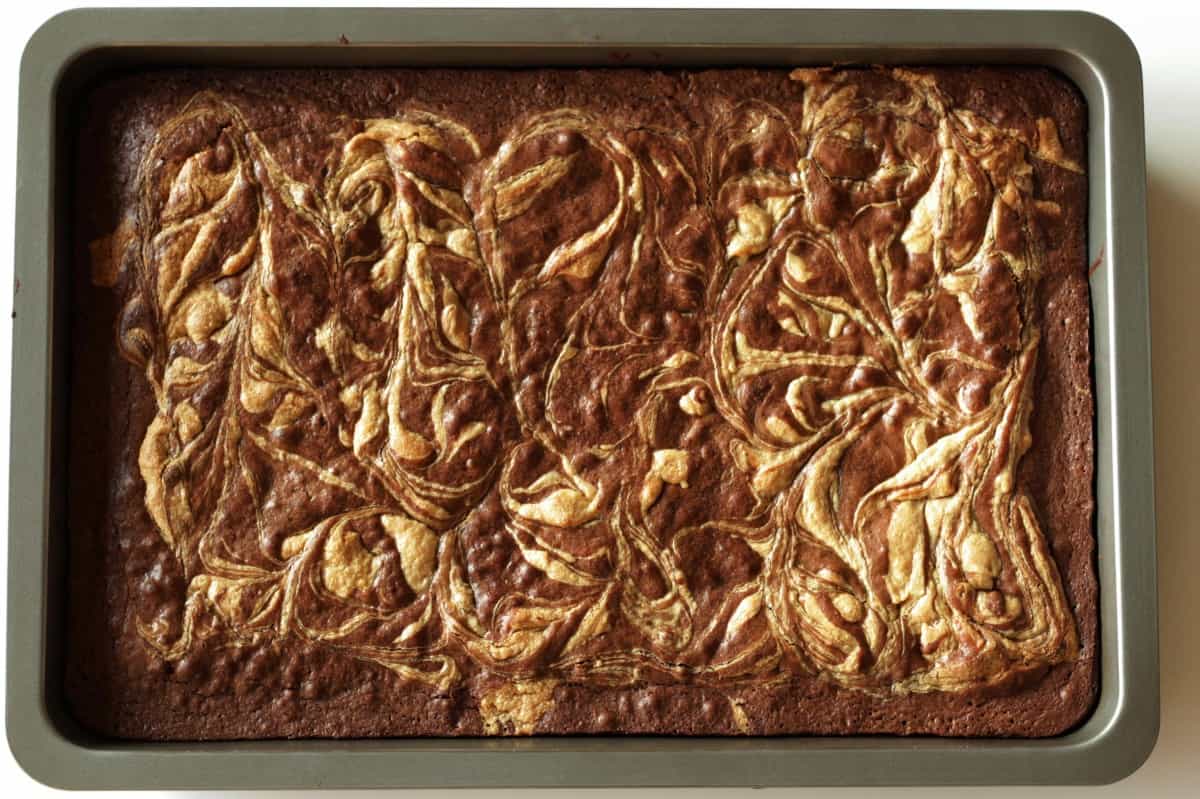 These chewy and fudgy Peanut Butter Brownies are guaranteed to satisfy your chocolate cravings AND your peanut butter cravings.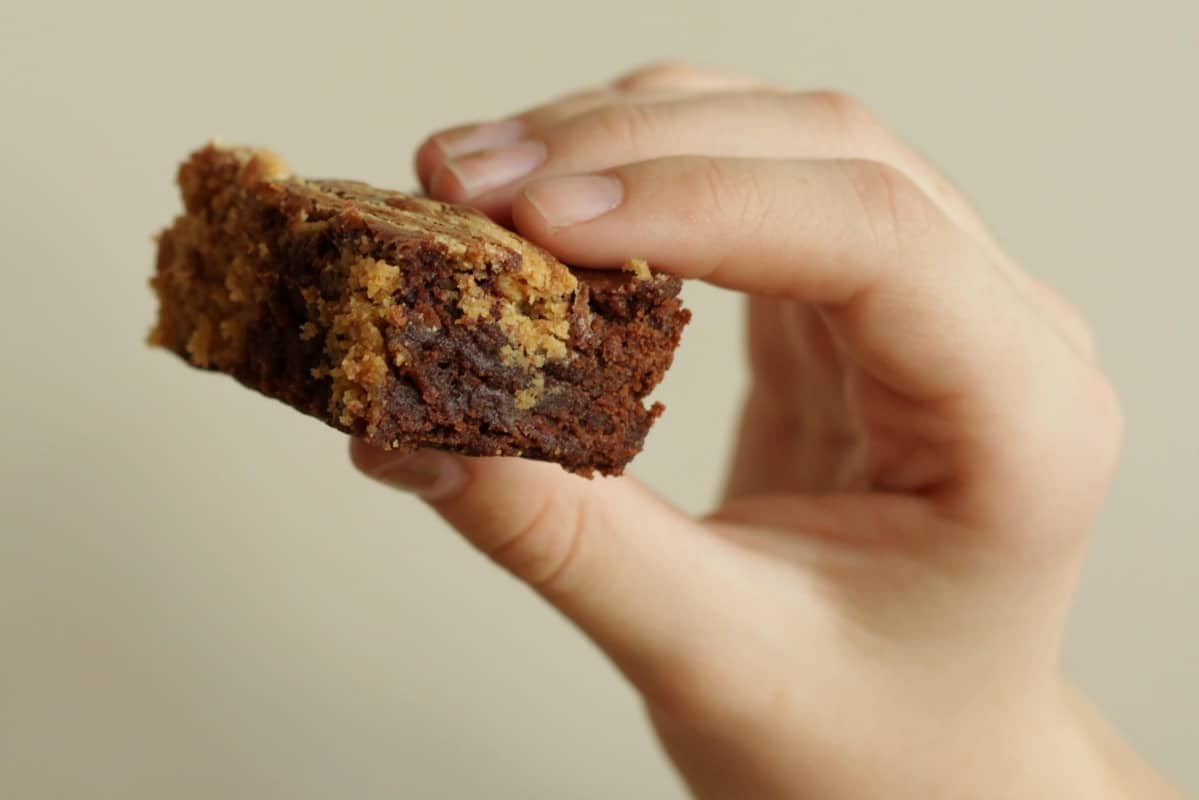 While the original recipe is from Smitten Kitchen, I followed her readers' suggestions and tweaked the recipe a bit. I do think we have achieved delicious perfection.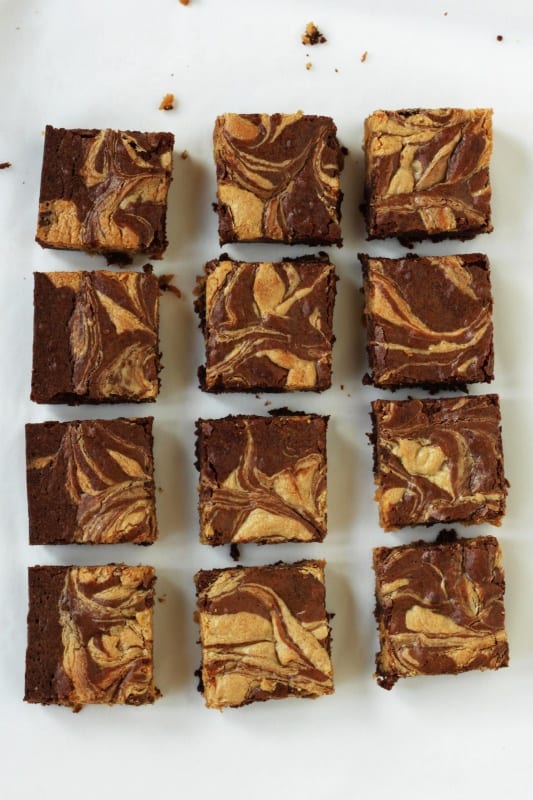 Peanut Butter Brownies
For a 10x15 inch (24x40 cm) brownie pan, double the recipe and baking time will be 30-35 minutes.
Ingredients
Chocolate Brownie Batter
3.5

ounces

(100 g) dark (78-90% cocoa) or unsweetened chocolate, chopped

½

cup

(113 g) butter

1

cup

(200 g) granulated sugar

2

eggs

lightly beaten

½

teaspoon

vanilla extract

½

cup

(70 g) all-purpose flour

⅛

teaspoon

salt
Peanut Butter Filling
¾

cup

(190 g) peanut butter

½

cup

(100 g) granulated sugar

1

beaten egg

½

teaspoon

vanilla extract

⅛

teaspoon

salt
Instructions
For the Chocolate Brownie Batter: Melt chocolate and butter in a double boiler over hot, but not boiling, water, stirring often. Alternatively, melt chocolate and butter in a large microwave safe bowl in the microwave at 600 watts for 30 second intervals, stirring in between, until chocolate and butter are smooth. Cool until barely warm. While the chocolate mixture is cooling, preheat oven to 350°F (175°C) and butter a 9x9 inch (23x23 cm) brownie pan.

Stir sugar, eggs and vanilla into chocolate mixture. Beat lightly with a rubber spatula until combined. Fold in flour and salt. Pour half of the brownie batter into the baking pan and spread evenly.

For the Peanut Butter Filling: Whisk the peanut butter filling ingredients together. Immediately drop tablespoonfulls of peanut butter filling over the brownie batter in the pan. The peanut butter filling will be quite thick. Fill the spaces between the peanut butter blobs with the rest of the brownie batter. Swirl the batters together slightly with a knife, making wide curves. Don't swirl too much! Shake the pan to help distribute the batters.

Bake brownies for 25-30 minutes or until puffed up in the middle. Cool completely in pan on a wire rack. Brownies can be kept tightly covered at room temperature for 3-4 days, in the refrigerator for 7 days or in the freezer for 3 months.