These sweet Easter bunnies are super easy to make because they're made out of a so called topfen-oil dough. Topfen (quark) is an Austrian curd cheese that has a similar flavor to cream cheese. I adore topfen as you can see by the many recipes using topfen on the blog.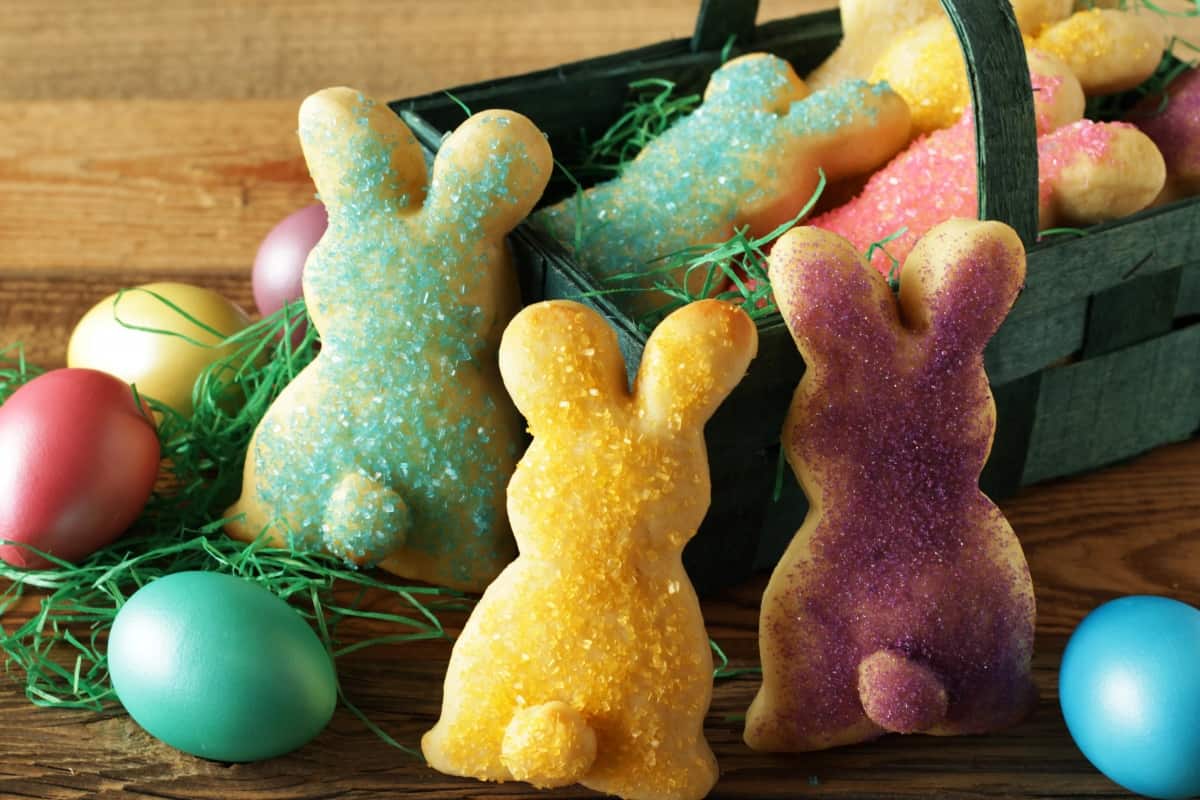 The topfen-oil dough can be mixed together using your mixer and only needs to be kneaded by hand shortly to smooth it out. The dough behaves a bit like a sweet yeast dough. It rolls out thick and puffs up in the oven, giving the bunnies a soft and fluffy texture.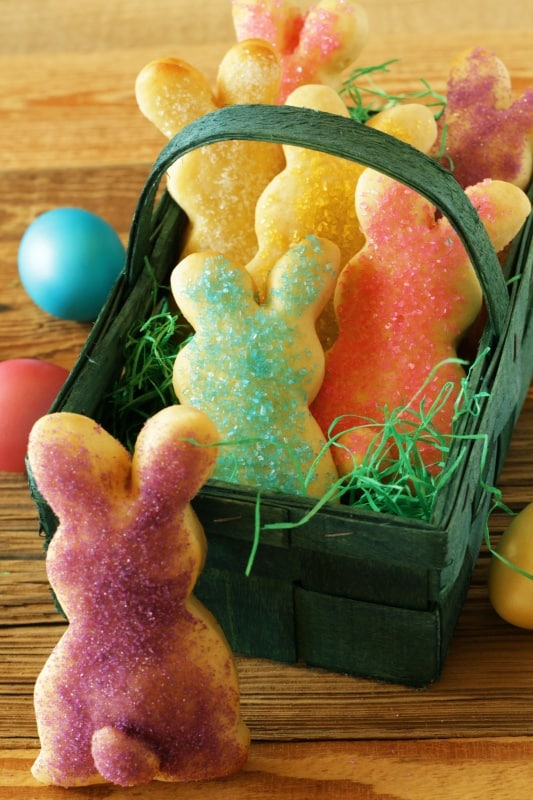 These bunnies are so fun to make and are ideal for baking with kids. Kids can participate in every step of the process from kneading the dough to cutting out the bunnies, brushing them with melted butter and sprinkling them with sugar. And finally, eating the yummy bunnies they made. The best!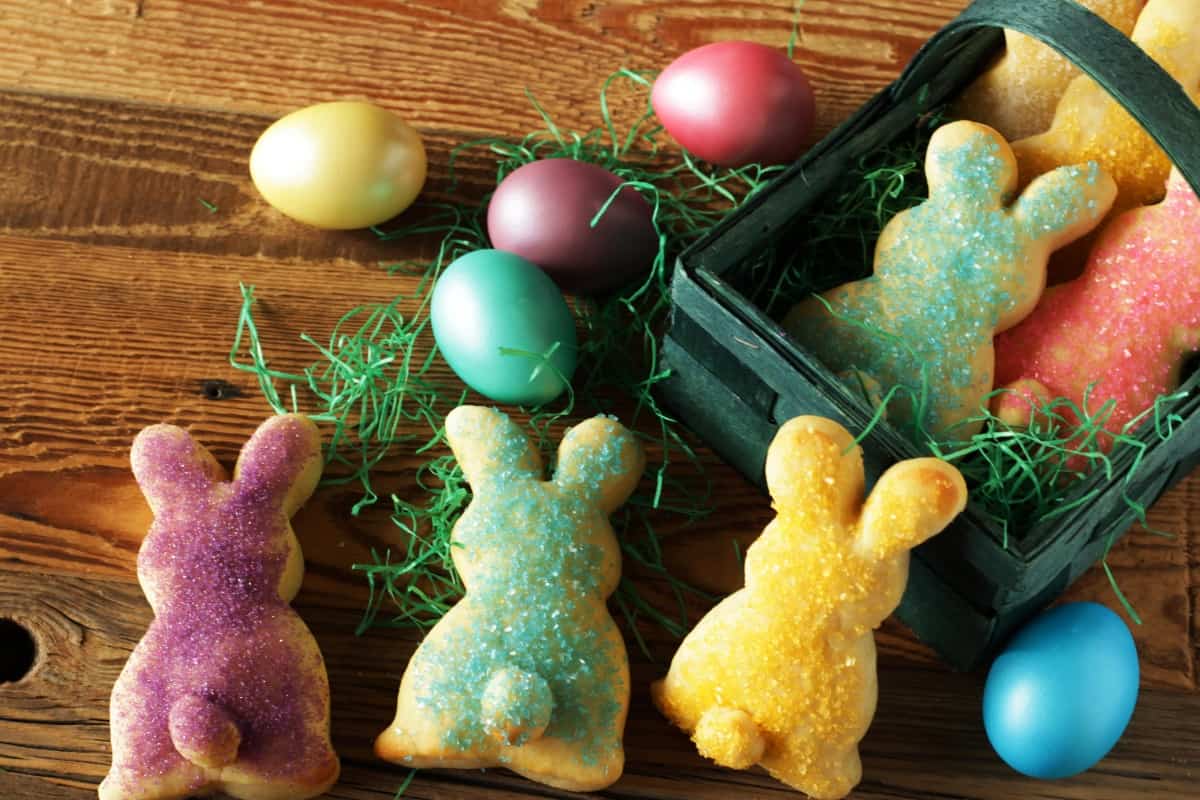 Easter Bunnies made from Topfen Dough
Recipe yields 14-15 bunnies that are about 4 ¾ inches (12 cm) tall.
Ingredients
9

ounces

(250 g) topfen 20% (quark)

1

egg

6

tablespoons

milk

6

tablespoons

vegetable oil

½

cup

plus 2 tablespoons (125 g) granulated sugar

1

teaspoon

vanilla extract

Zest of ½ organic lemon

optional

3

cups

minus 2 tablespoons (400 g) all-purpose flour

3

teaspoons

baking powder

¼

teaspoon

salt

1

tablespoon

milk

for dipping and gluing the bunnies' tails

½

cup

(100 g) butter

for brushing on top plus colored or white sugar for sprinkling on top
Instructions
Preheat oven to 350°F (175°C). Line two baking trays with parchment paper.

In a large bowl, mix together topfen, egg, milk, oil, sugar, vanilla and lemon zest. Add flour, baking powder and salt and mix to combine. Knead the dough on your work surface with your hands shortly to smooth it out and ensure flour is well distributed.

Melt the butter and set aside.

Flour your work surface and rolling pin and roll the dough out to slightly more than ¼ inch thickness (0,75 cm). Using the bunny cookie cutter, cut out bunnies and lay them on the parchment paper lined baking tray. Repeat the process until the dough is used up. Use the dough scraps to make dough balls for the bunny tails. Dip the tails in milk and glue them onto the bunnies.

Brush the bunnies with the melted butter. Bake for 7-9 minutes, just until the edges start to brown.

Remove bunnies from the oven, brush with melted butter again and immediately sprinkle with white or colored sugar. Allow bunnies to cool completely on a wire rack. The bunnies are best eaten within two days before they dry out. Store cooled bunnies in an airtight container.