This strudel is fantastic in every way. It's super simple to prepare, looks really fancy AND tastes incredible! It's kind of like a blueberry cream cheese Danish. In fact, if you can't find quark or farmer's cheese, this would be just as good with cream cheese.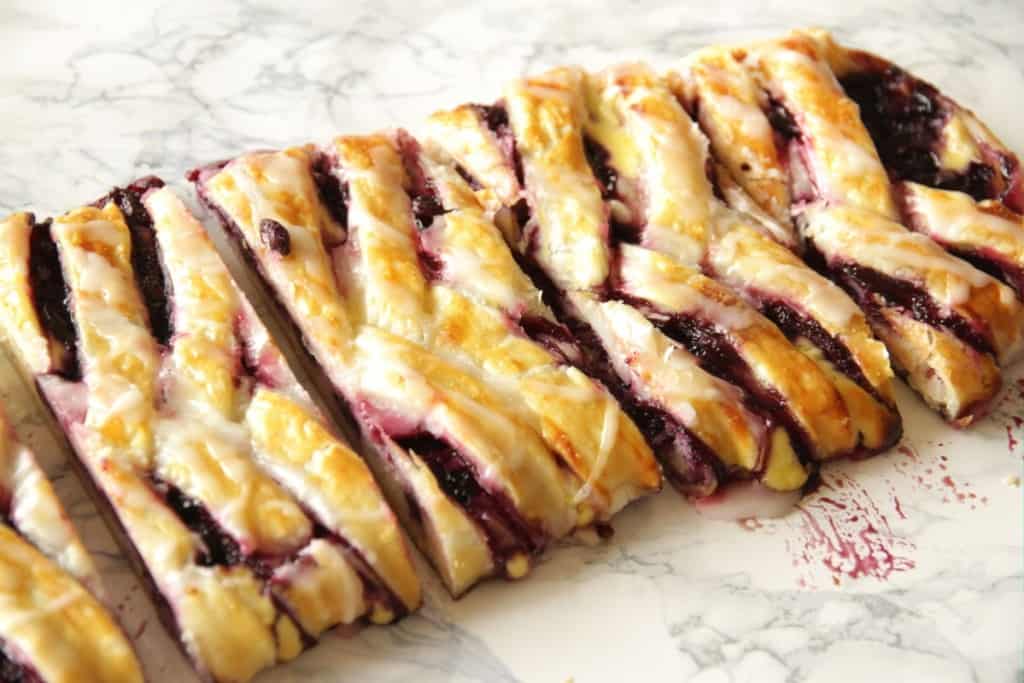 I took some liberties with the original recipe and doubled the amount of cheese filling, added some lemon zest and then drizzled a sweet and sour lemony glaze over the whole thing after baking. If lemon isn't really your thing, you can just leave out the lemon zest and use water in the glaze instead of lemon juice.
Make a HUGE impression with very little effort!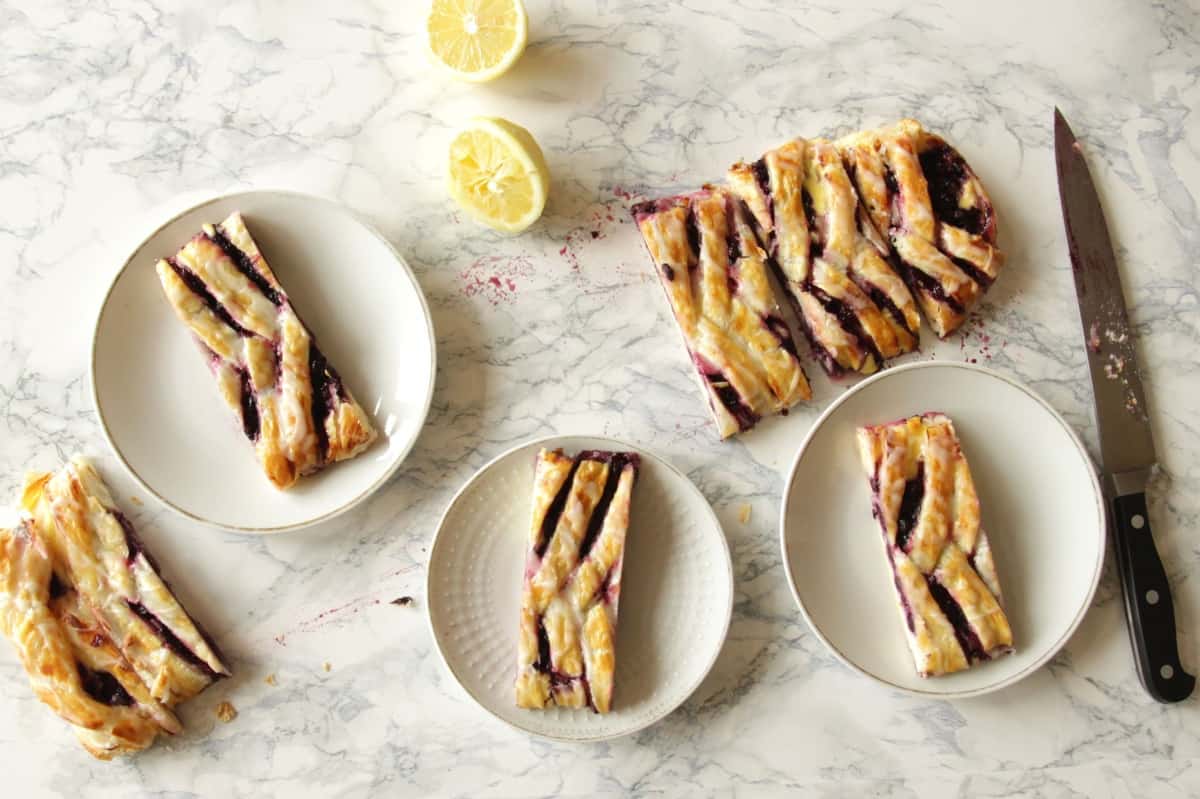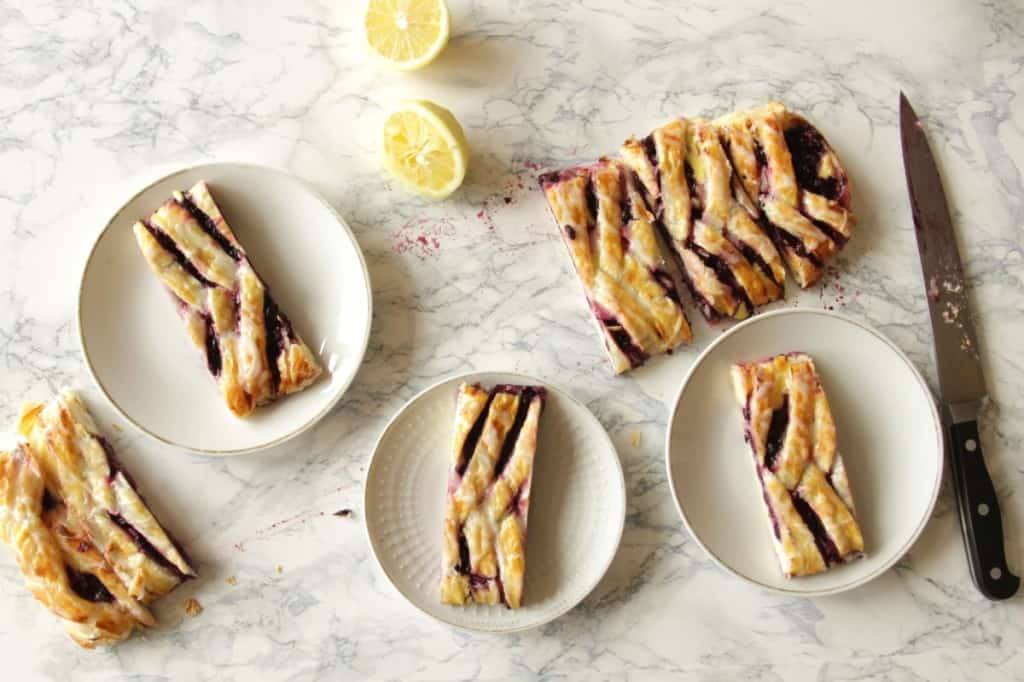 It's perfectly fine to use frozen blueberries in this recipe; just stir in some blueberry jam and you're done. I used my last jar of homemade blueberry jam from last summer to make this. Blueberry anything is my new fav! There is a blueberry patch near where we live and last summer I made lots of blueberry jam. And also Blueberry-Sour Cream Muffins, Blueberry Pie and Lemon Blueberry Bread!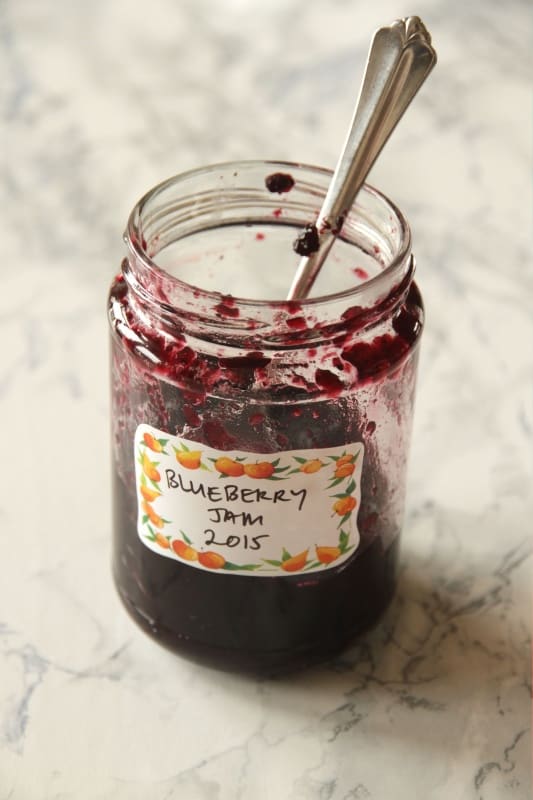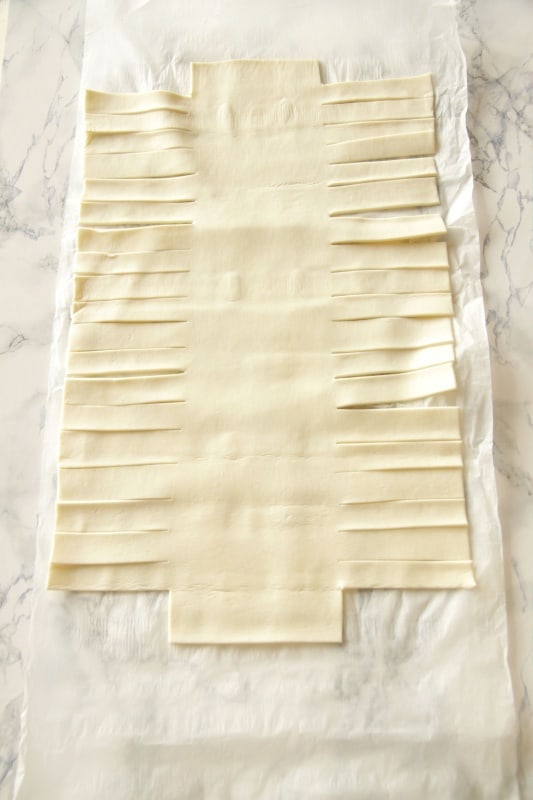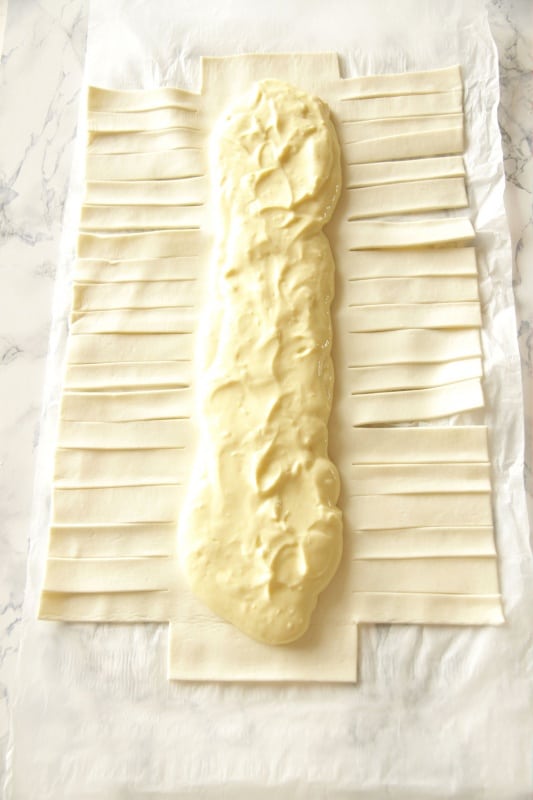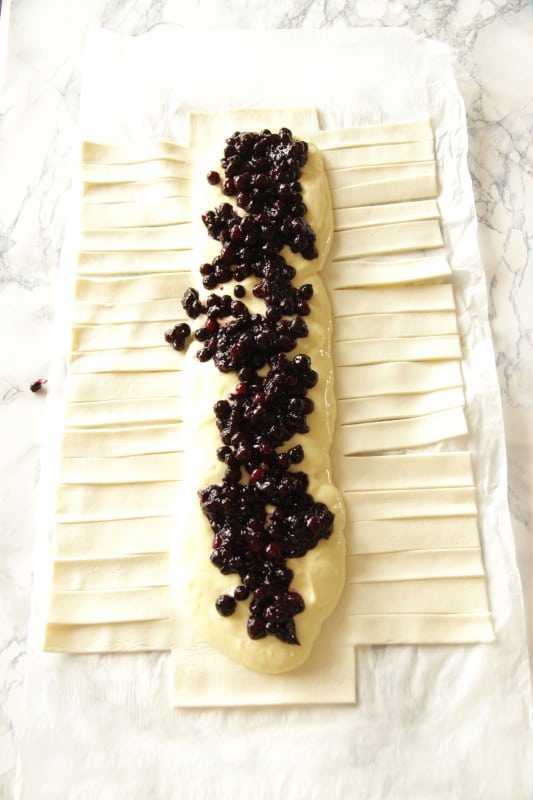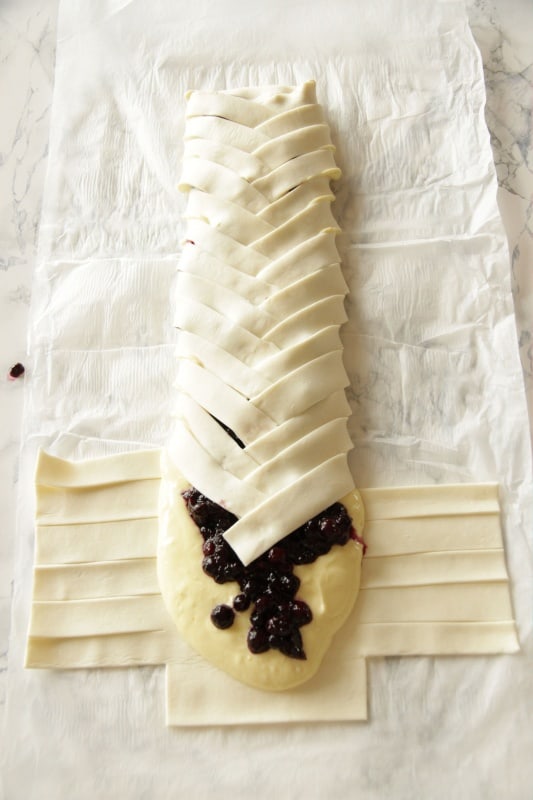 Braiding the strudel is much easier than it looks! I found a great tutorial for braiding strudel at Besser 30.
Blueberry Topfen Strudel
Ingredients
9

ounces

(250 g) Topfen

quark or farmer's cheese, alternatively cream cheese

¼

cup

(50 g) granulated sugar

1

egg

½

teaspoon

vanilla extract

Zest of 1 organic lemon

¾

cup (about 3.5 ounces or 100 g) blueberries

fresh or frozen

3

tablespoons

blueberry jam

1

puff pastry sheet (about 8.5 ounces or 270 g)

thawed but chilled

1

beaten egg for egg wash

½

cup

(50 g) sifted powdered sugar

2-3

tablespoons

lemon juice

about ½ lemon
Instructions
Preheat oven to 350°F (180°C). Using a hand-held mixer, beat quark, granulated sugar, egg, vanilla extract and lemon zest until well combined and creamy. In a medium sized bowl, gently stir the blueberries and blueberry jam together.

Unroll the puff pastry, leaving it on the paper. Make an equal number of ½ inch wide and 2 inch long cuts (about 1.5 cm wide and 5 cm long) along both long sides. Cut out and discard the four corners, allowing the two ends to be folded in. Spread the quark filling down the middle of the pastry. Distribute the blueberry filling over the quark filling. Now, fold the two ends of pastry over the filling. Fold the pastry strips diagonally over the filling, alternating left and right. When you reach the end, cut away excess pastry about ½ inch (1 cm) longer than the strudel and fold the ends under the strudel. Use the paper to slide the strudel onto a baking sheet. Brush strudel all over with the beaten egg. Bake for about 30 minutes, until the strudel is browned and the filling is set (no longer jiggly).
Notes
Recipe adapted from Lecker Bakery Magazine 1/2016.
Nutrition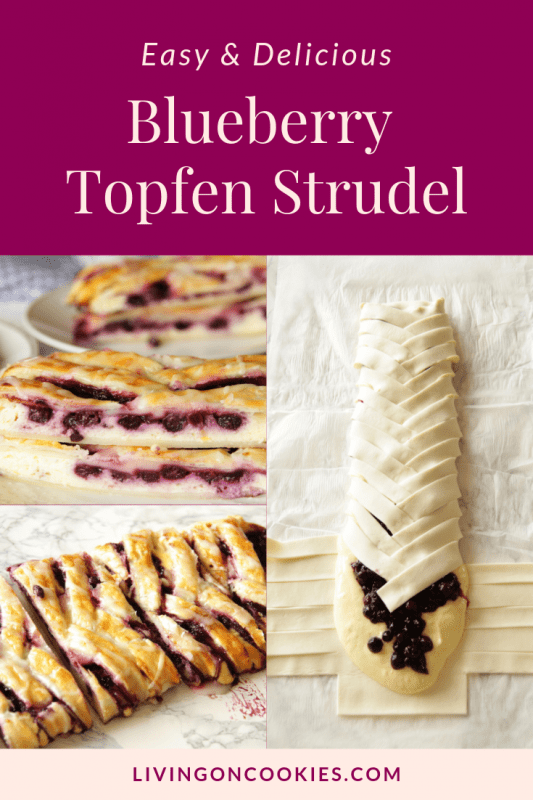 Save