My recipe for Blueberry Pie has been on the blog for four years and while I still use my favorite Buttermilk Pie Crust recipe, I've improved the filling, adding more blueberries, less sugar and using cornstarch as a thickener to set the filling. Baked in a flaky crust, bursting with plump blueberries and phenomenal blueberry flavor, this pie is absolute perfection.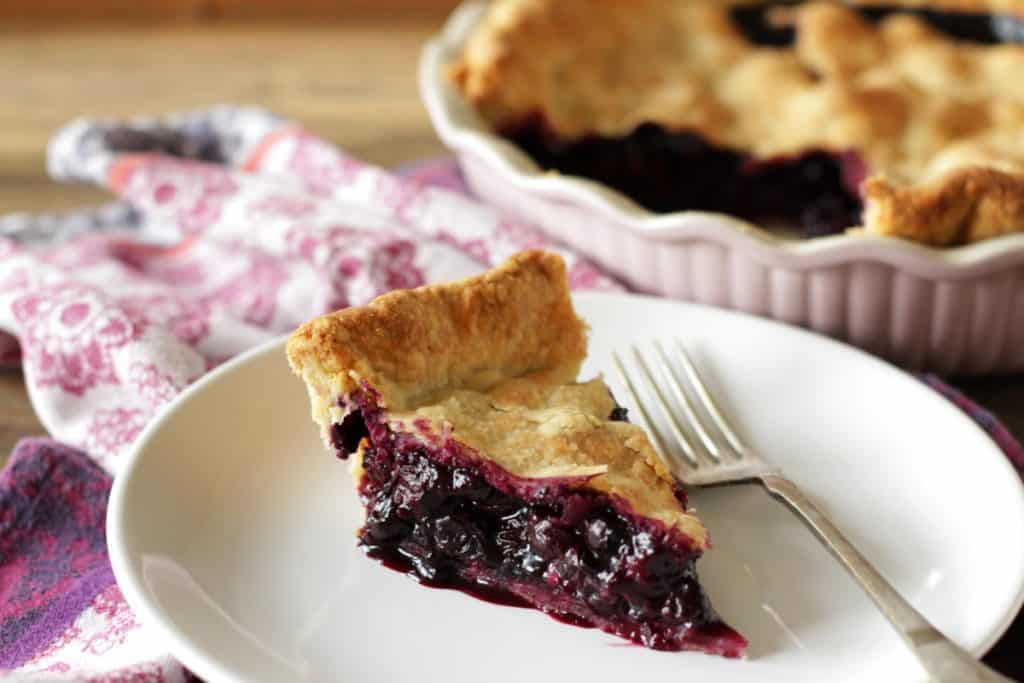 There's a blueberry field near our house and the kids and I go there at least twice in the weeks while the blueberries are at their peak. The blueberry bushes are so full of blueberries, it's almost as easy to pick them as it is to buy them in the store and they taste ten times better. While you're picking, you can eat as many blueberries as you want for free. It's what we're waiting for all winter long.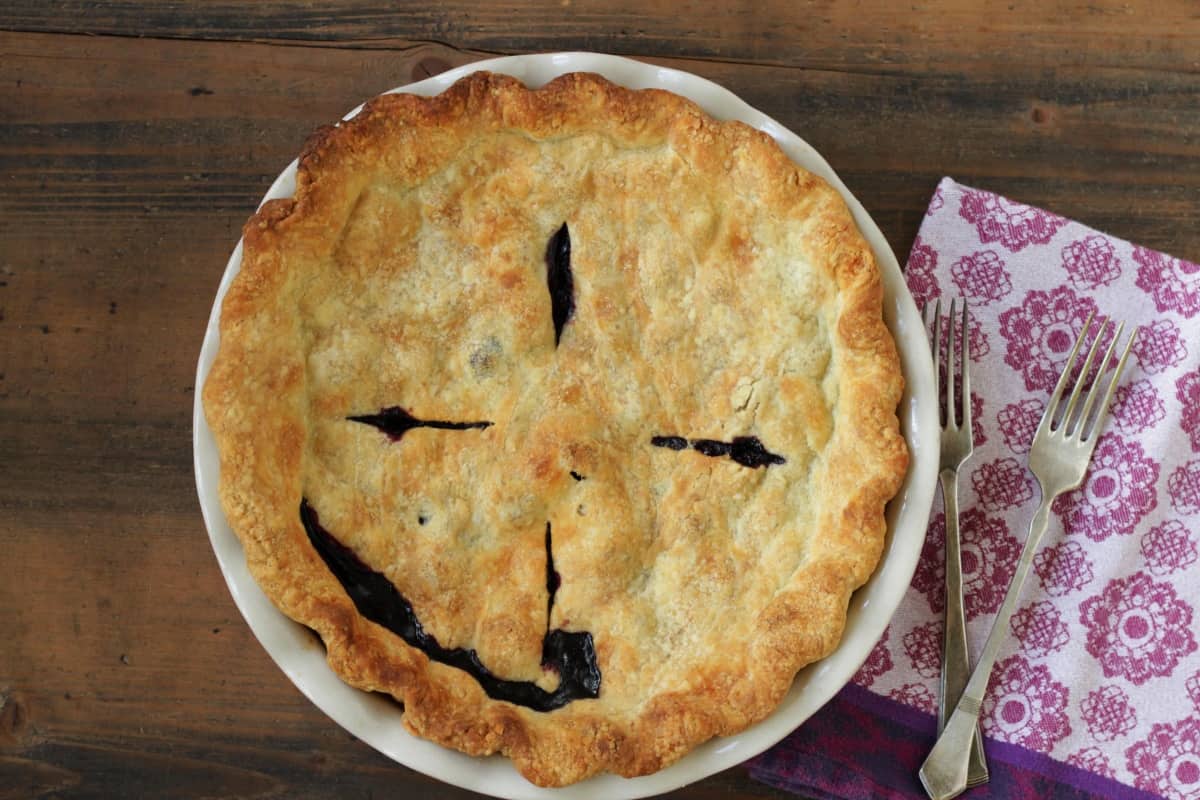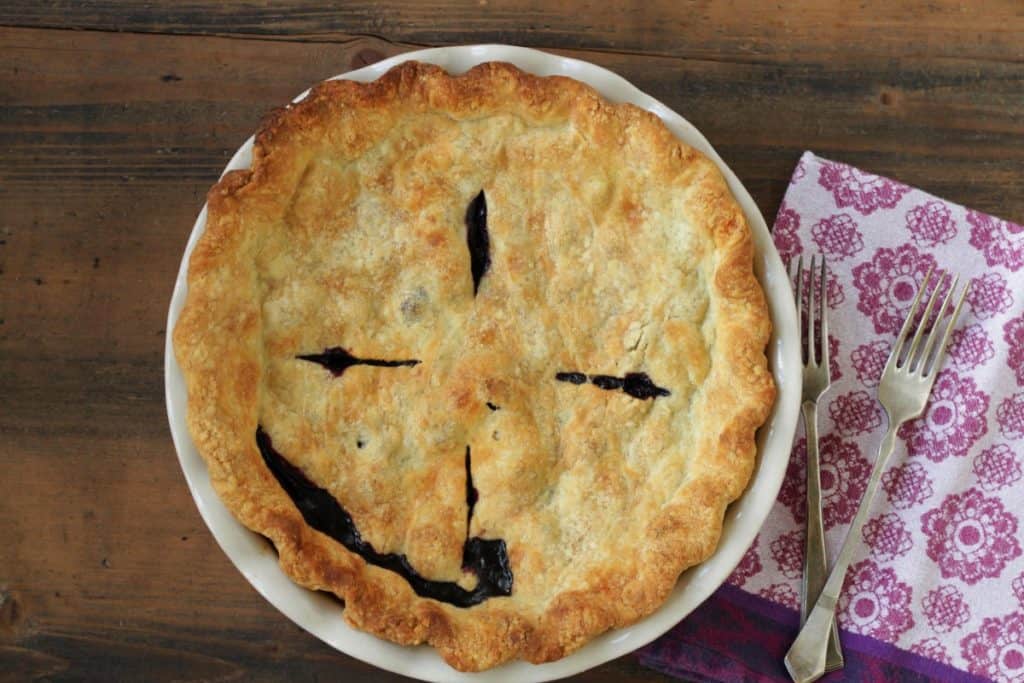 I've already made lots of blueberry jam, Blueberry Sour Cream Muffins and a triple berry pie this year but this old-fashioned Blueberry Pie is our favorite summer dessert.
Making homemade pie crust is not the easiest skill to master in the kitchen, am I right? Whoever made up the saying "easy as pie" has probably only used store-bought pie shells.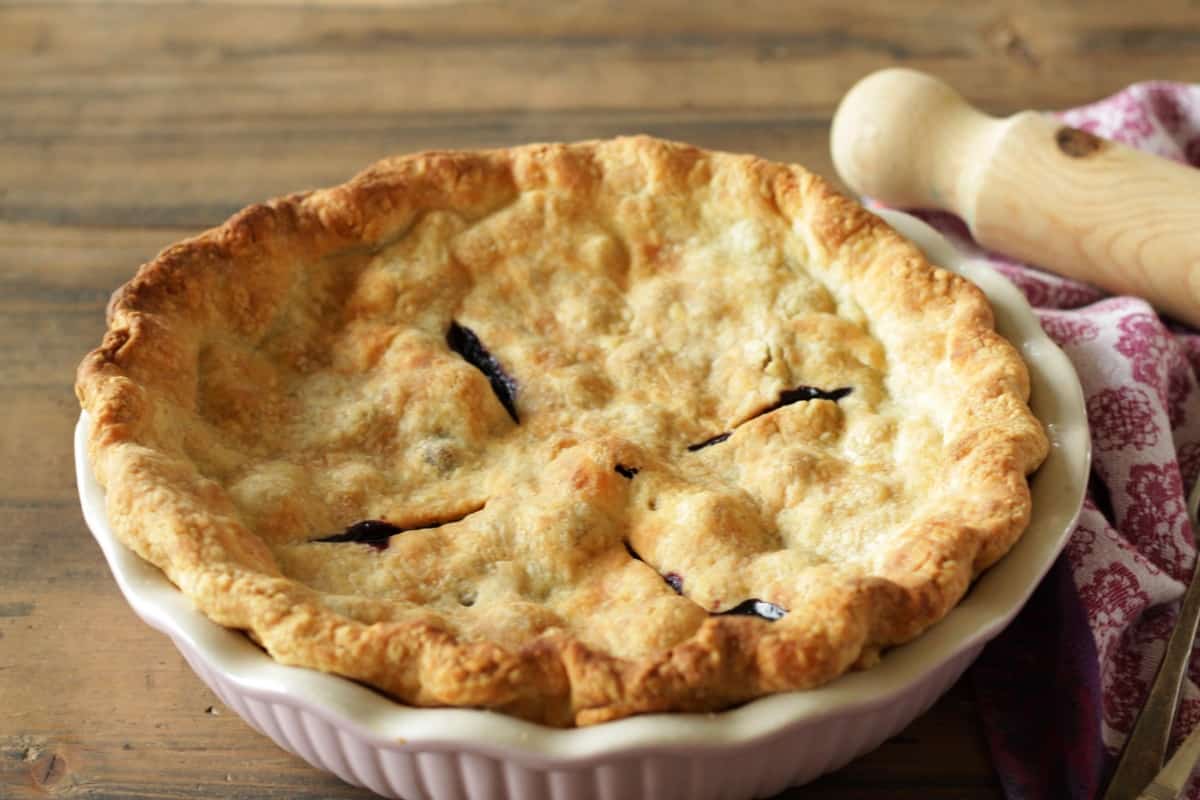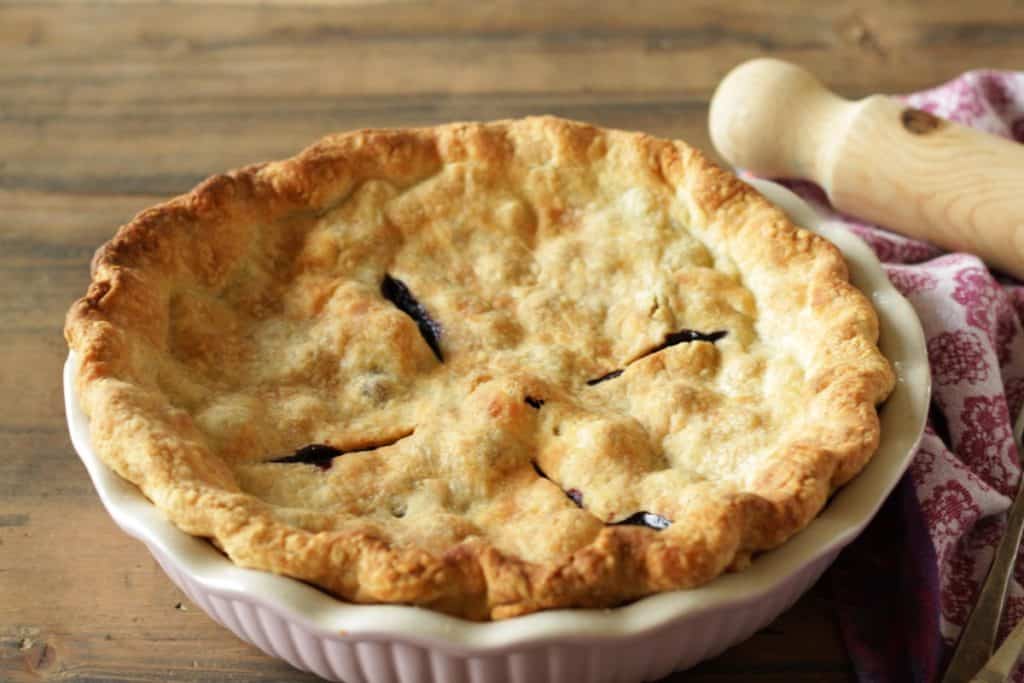 I made a tutorial for you showing how to make Buttermilk Pie Crust from scratch. Buttermilk makes the dough easy to work with and the crust always comes out perfectly. It is the best and tastiest crust, so tender and flaky, I never use any other recipe for my pies.
The blueberry filling is ultra-easy to make and the addition of a little bit of lemon makes the blueberry flavor really shine through. The filling sets up beautifully, especially if you are willing to wait several hours for it to completely set. If you don't mind that the filling is still a little runny, go ahead and slice into the pie while it's still warm. (And add a scoop of ice cream!)
Here are my three tips on how to make blueberry pie filling that is not runny:
Add cornstarch to the berries as the thickener.
Bake the pie until the filling is bubbling through the slits in the top before taking it out of the oven. Listen for the bubbling, the filling needs to boil in order to set properly.
Allow the pie to set overnight before slicing into it.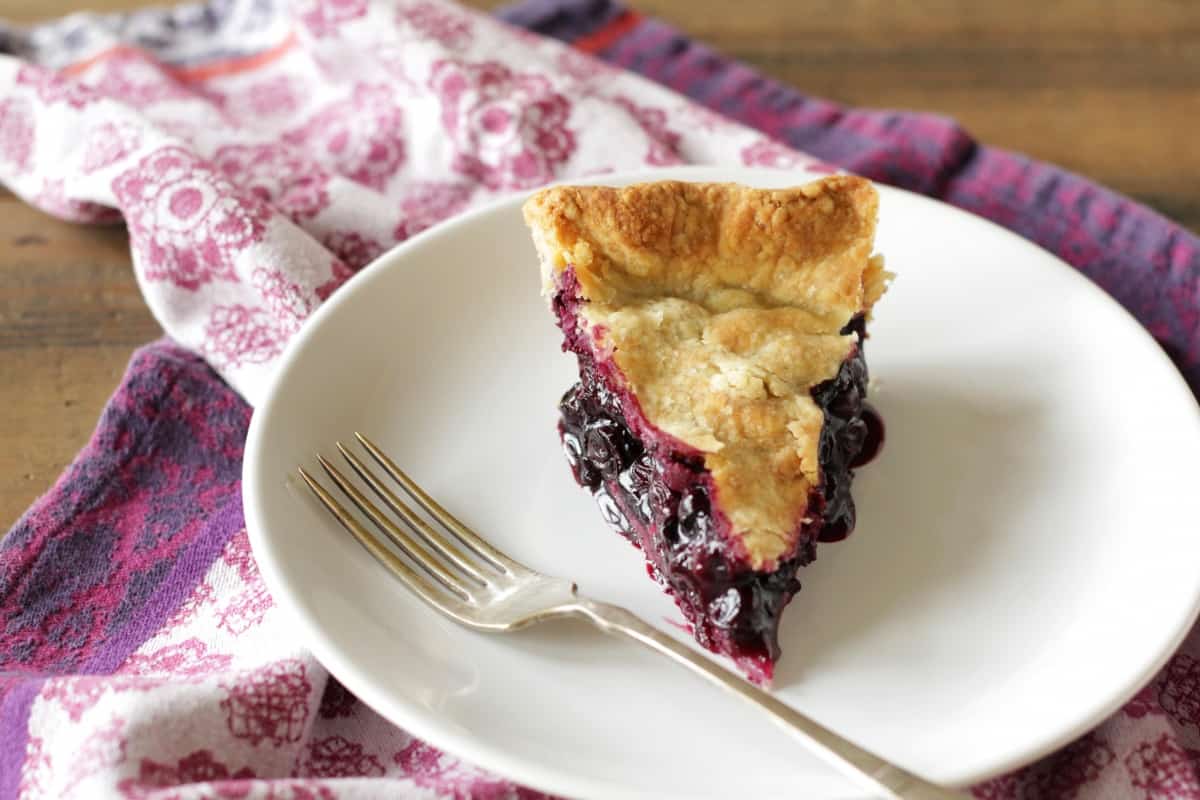 Happy Pie Baking!
Save