When a close friend asked me if I would make cupcakes for her son's wedding, I was so honored by the request I immediately said yes even though I had never taken orders for my home baking before. The wedding date was also comfortably in the distant future so I had plenty of time to worry about it later organize and plan. I thought I'd share with you how I went from a home baker to baking 96 cupcakes for a wedding.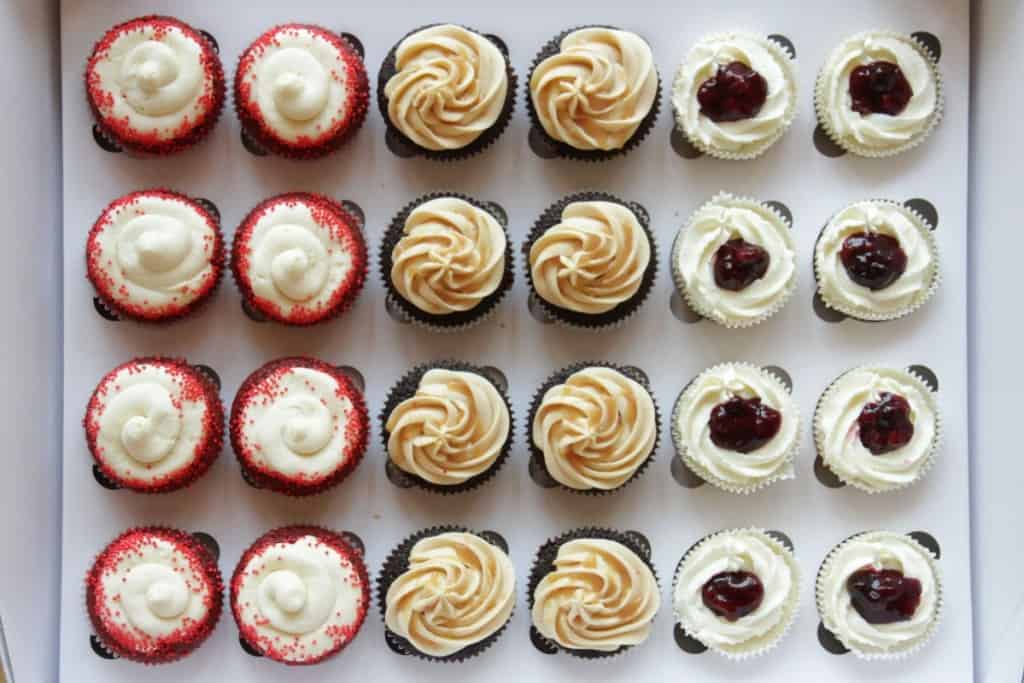 Meeting the Couple's Wishes & Expectations
The couple was planning a casual, outdoor wedding and envisioned cupcakes instead of a wedding cake. They are both very easygoing and sweet, so it was fun and easy to work with them.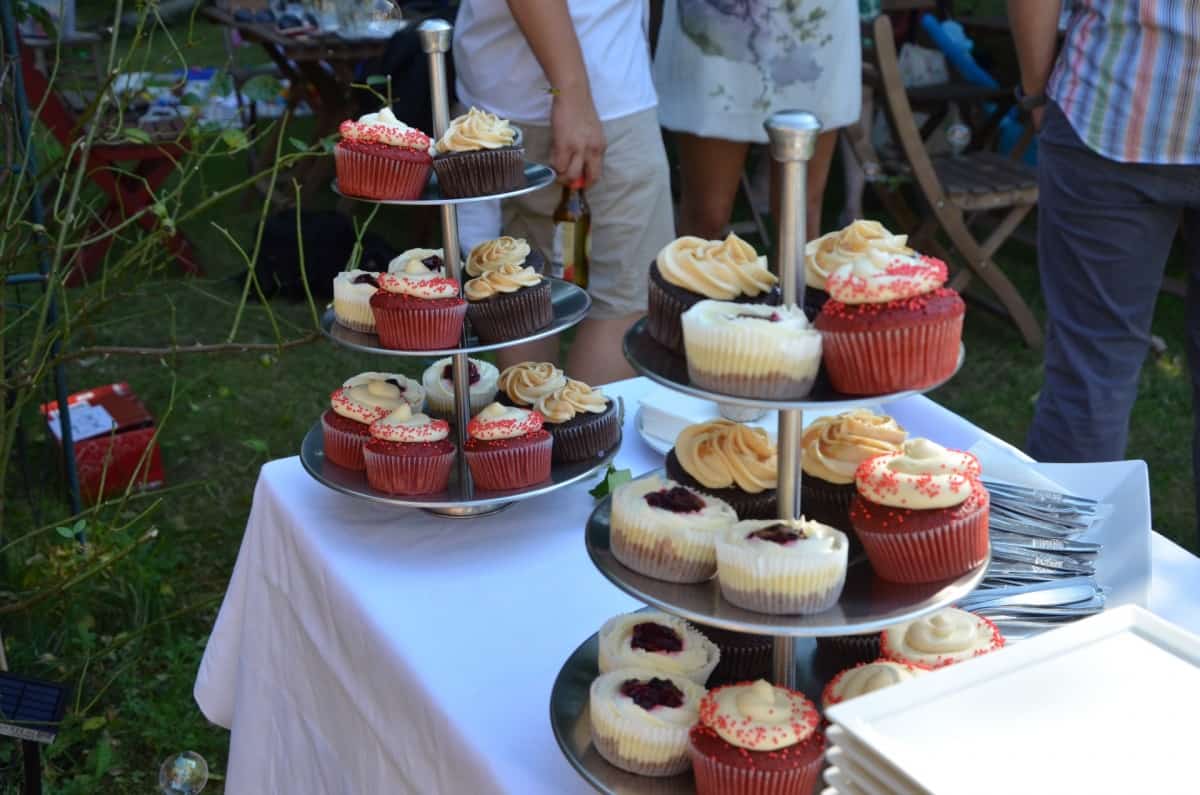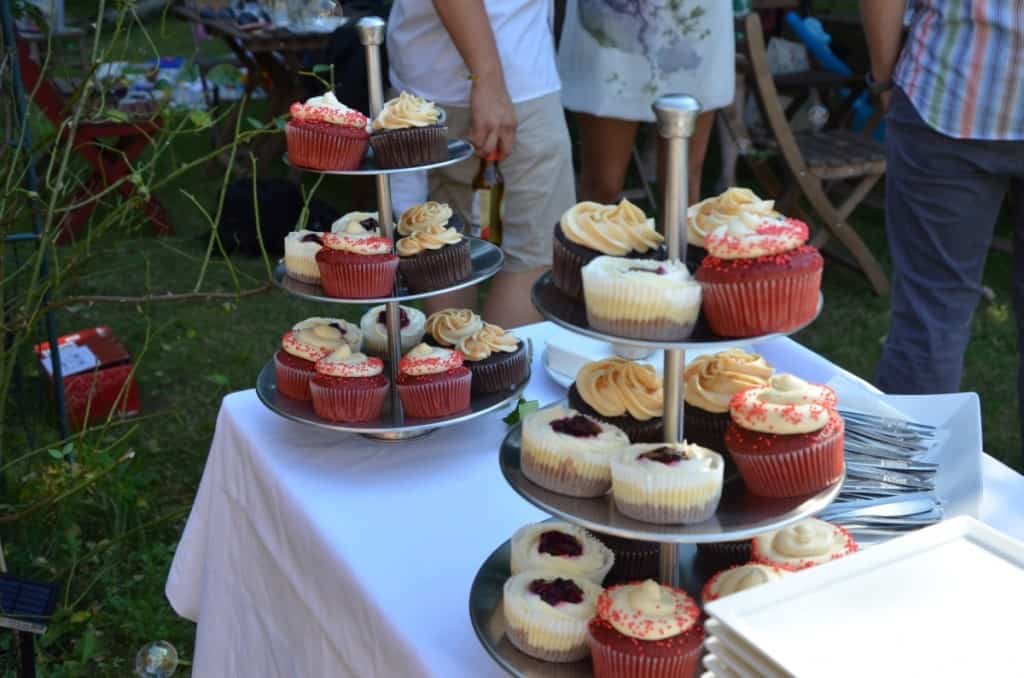 It was important to me that the bride and groom knew what I could do for them and that they liked my cupcakes so I e-mailed them a list of the flavors and toppings I knew I could handle. I suggested a "cupcake tasting" so that they could sample and make their final picks.
There were about 20 choices on my list and to my relief they immediately picked my favorite ones. From the beginning, they were sure they wanted Cheesecake Cupcakes and Dark Chocolate Espresso Cupcakes with Salted Caramel Buttercream. For the wedding, we thought that three different flavors of cupcakes would be a good idea but about what the third flavor should be they were unsure.
For the cupcake tasting, I made four different flavors: Cheesecake Cupcakes with Berries & Cream, Dark Chocolate Espresso Cupcakes with Salted Caramel Buttercream, Red Velvet Cupcakes and Piña Colada Cupcakes. They liked my cupcakes and decided to go with the first three flavors.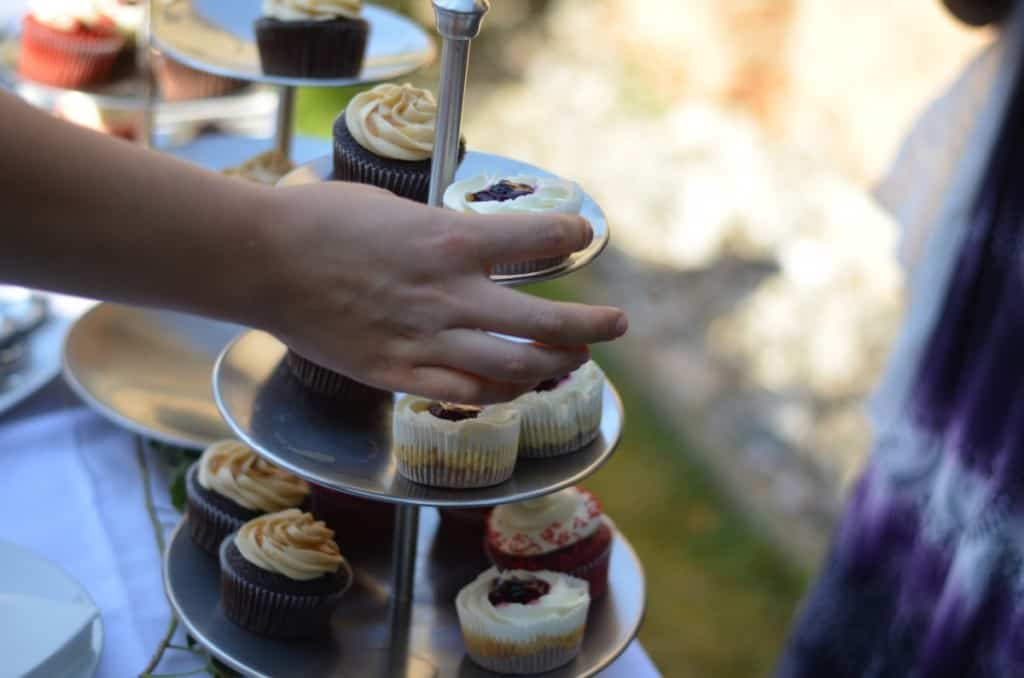 Plan Ahead
For me, planning and organization is what makes any project a success. I made sure I had all the supplies I would need well in advance, including cupcake boxes, cupcake liners, extra piping bags and tips, red food coloring and red sprinkles. I bought the ingredients for the cupcakes a couple of days before I would start baking.
Part of planning is actually running through your recipes and working on your techniques, if necessary, so that you can be confident that everything will turn out. I was all about preventing even the smallest of issues to save my nerves.
I made most of the recipes in 2-3 single batches (not doubling the recipes) to be sure they would turn out like they always do and I also made plenty, more than I would be delivering, so that I could pick the prettiest ones for the wedding. Also in case anything went wrong, like forgetting to add baking soda or eggs (not that that ever happened *cough*), I would still have enough cupcakes and ingredients.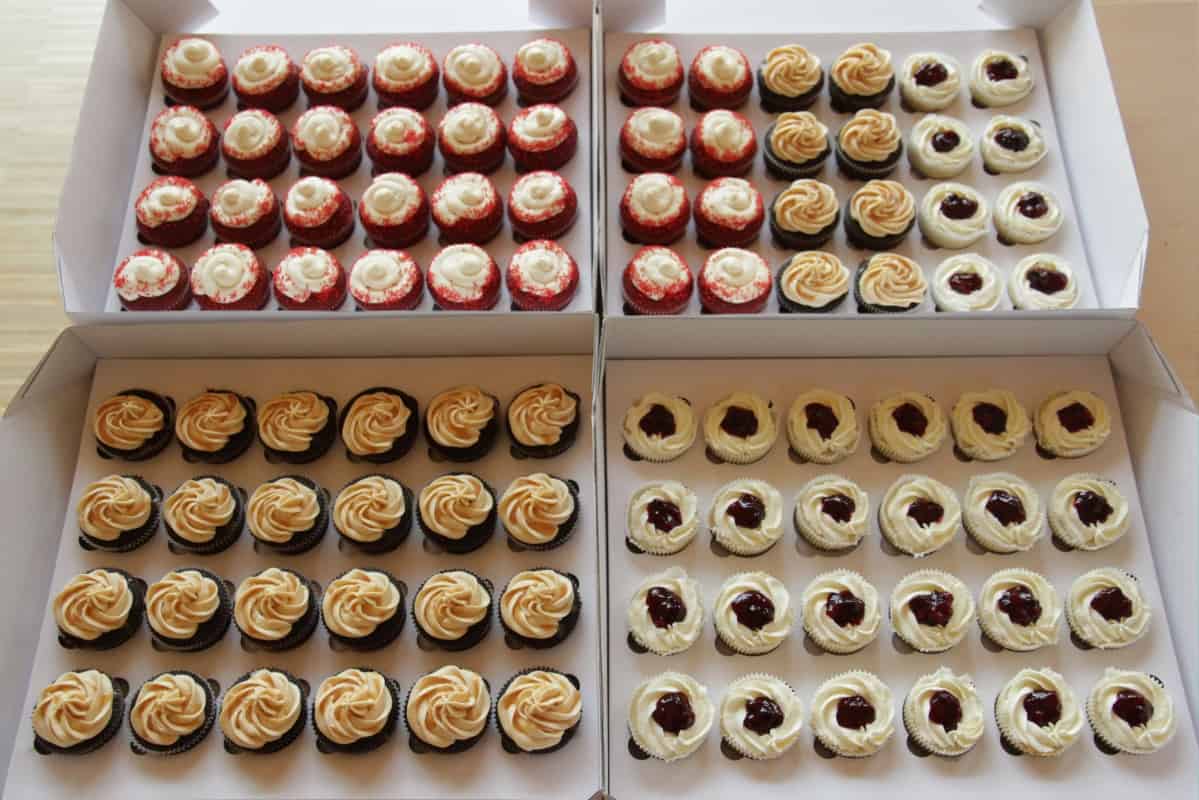 Give yourself plenty of time
I allowed myself nearly two full days for actually making the cupcakes, which was realistic. Luckily, my husband had vacation at the time so I had him take the kids out of the house the day before the wedding. It was great for me to be able to focus entirely on the task at hand.
Think about potential problems and how to solve them
The wedding was on a very hot day in August, therefore I needed to plan how I would frost and transport the cupcakes without everything melting. Our church recently built a new community center with a professional kitchen including a walk-in refrigerator. The building is an old one, with very thick walls, so the kitchen there was also considerably cooler than my upstairs one at home.
I transported the baked cupcakes and the toppings to the community center the night before the wedding, decorated them there and left them to chill overnight in the walk-in refrigerator before bringing them to the venue the next day. The chilled cupcakes transported beautifully. Relief! The venue for the wedding reception also had a walk-in refrigerator so the cupcakes could be kept cool and brought out in batches.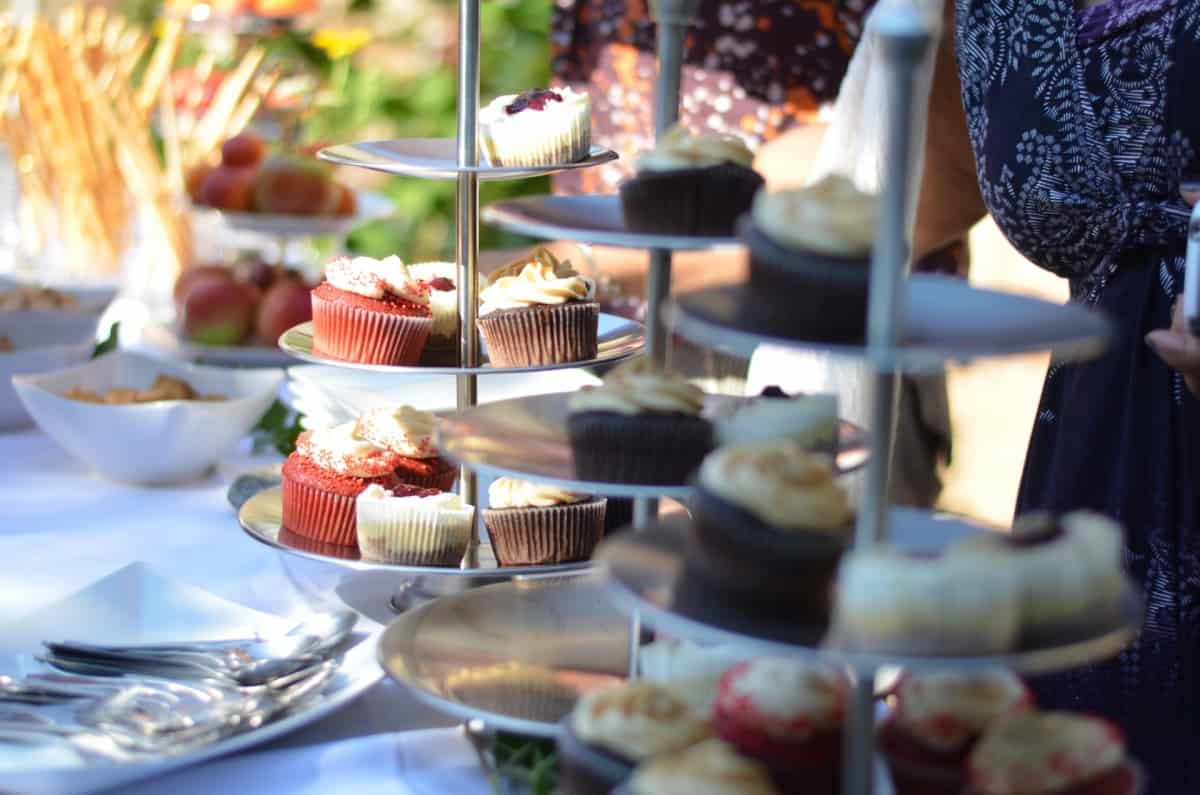 The feedback I got about the cupcakes was fantastic. I'm so happy everyone enjoyed them and they were all eaten up – much to the disappointment of those who were hoping to enjoy some leftovers the next day.
Overall, doing this was a very positive experience. Yes, it was a lot of work. And although I'm not planning to take orders for cupcakes in the future, I wouldn't change anything if I were to do it again.
Congratulations to the wonderful couple and I wish you a very long and happy life together! Thank you for making my cupcakes a part of your wedding day!
Here are the recipes I used for the cupcakes:
Cheesecake Cupcakes with Berries & Cream
Dark Chocolate Espresso Cupcakes with Salted Caramel Buttercream
Red Velvet Cupcakes