This Chocolate Chip Cookie Mug Cake tastes exactly like a freshly baked chocolate chip cookie! It's so easy, baked in less than 1 minute in the microwave, is not too sweet and is perfect with a little scoop of ice cream! You will be amazed by this rich and decadent Chocolate Chip Cookie Mug Cake that satisfies even the most intense cravings!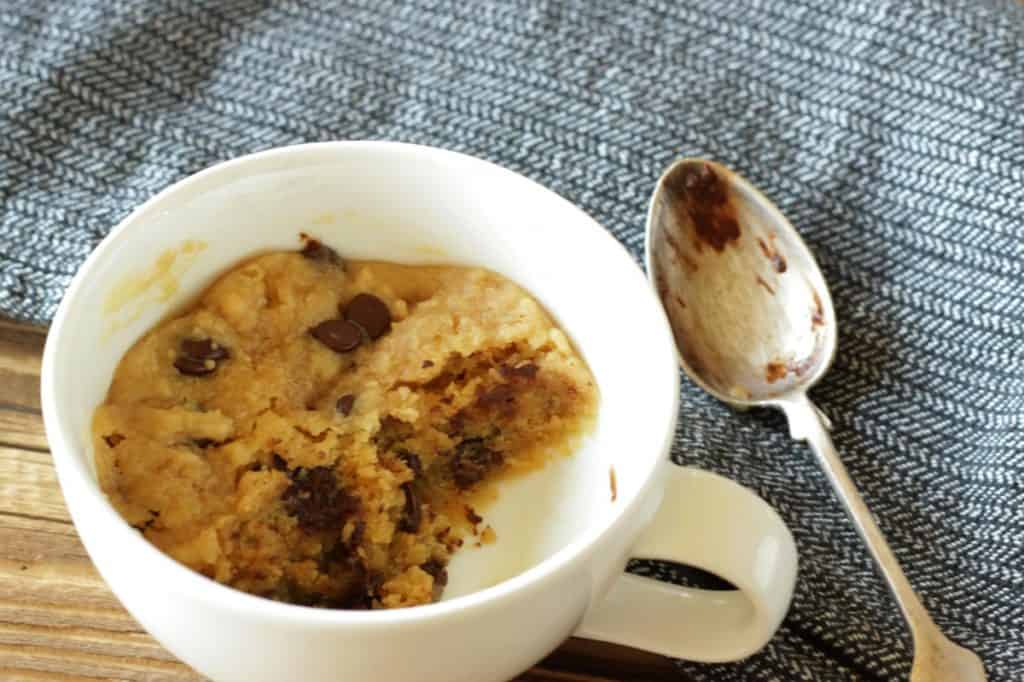 Mug cakes are an indulgence but my reasoning is that when I'm craving something sweet and bake a full recipe of cookies or cake, I end up consuming far more calories.
We are currently smack-dab in the middle of summer so it's also nice to have recipes like this one that are baked in the microwave and don't require turning on the oven. We don't have air-conditioning, which is fine most days, but on hot summer days I avoid baking and making it even hotter indoors.
Chocolate Chip Cookies are near and dear to my heart and I tweaked this single serving cookie recipe many times over the years to get the exact flavor and texture of a chocolate chip cookie in a mug cake.
There are a few key ingredients in this recipe which ensure the perfect chocolate chip cookie flavor.
First of all, brown sugar is a must. You've got to have the caramel-like flavor that you can only get from brown sugar. Salt is also a must. Salt balances out the flavors and is so important in keeping the cake from being too sweet.
Mini chocolate chips work best in a Chocolate Chip Cookie Mug Cake but regular chocolate chips and chopped chocolate chunks work as well. I have only tried semi-sweet chocolate in this recipe and I wouldn't recommend using milk chocolate as it would make the mug cake way too sweet. I would also caution against using more chocolate chips than the recipe calls for as this also tends to make the mug cake too sweet.
Finally, be sure to use baking soda for this mug cake and not baking powder. It is absolutely key in achieving the real deal flavor and consistency of a chocolate chip cookie.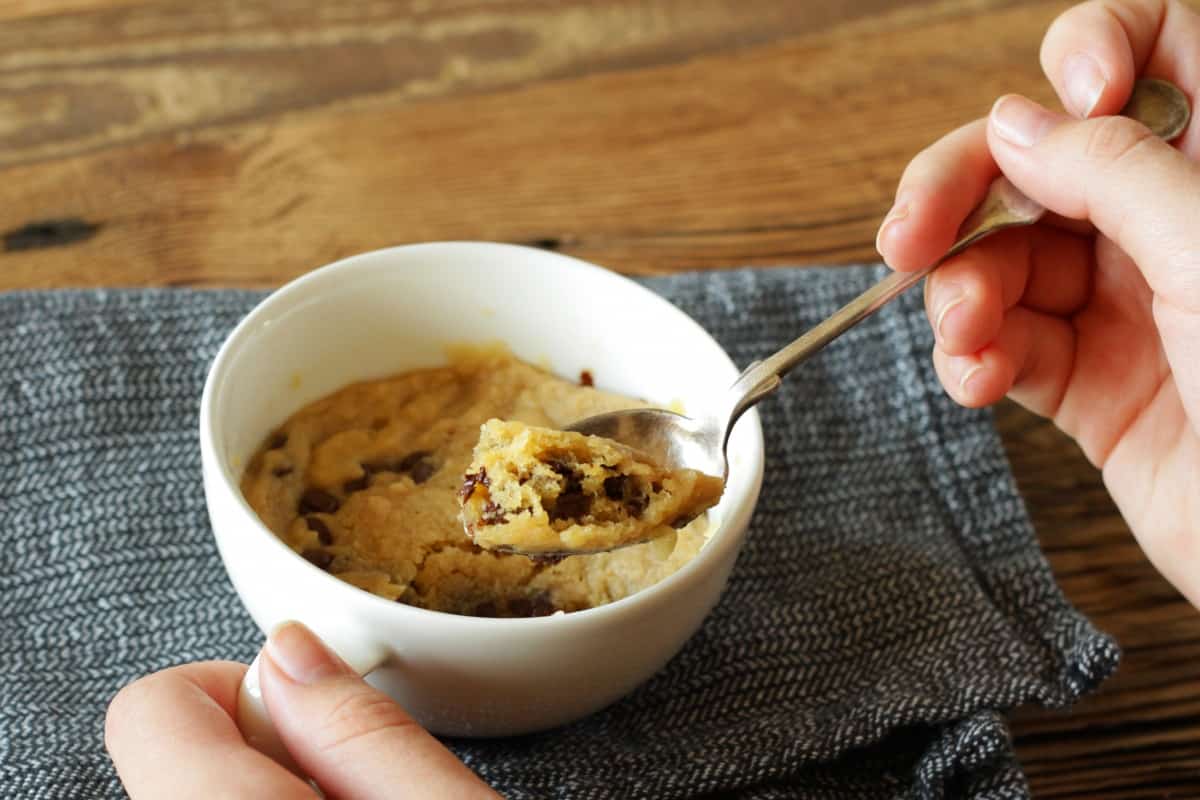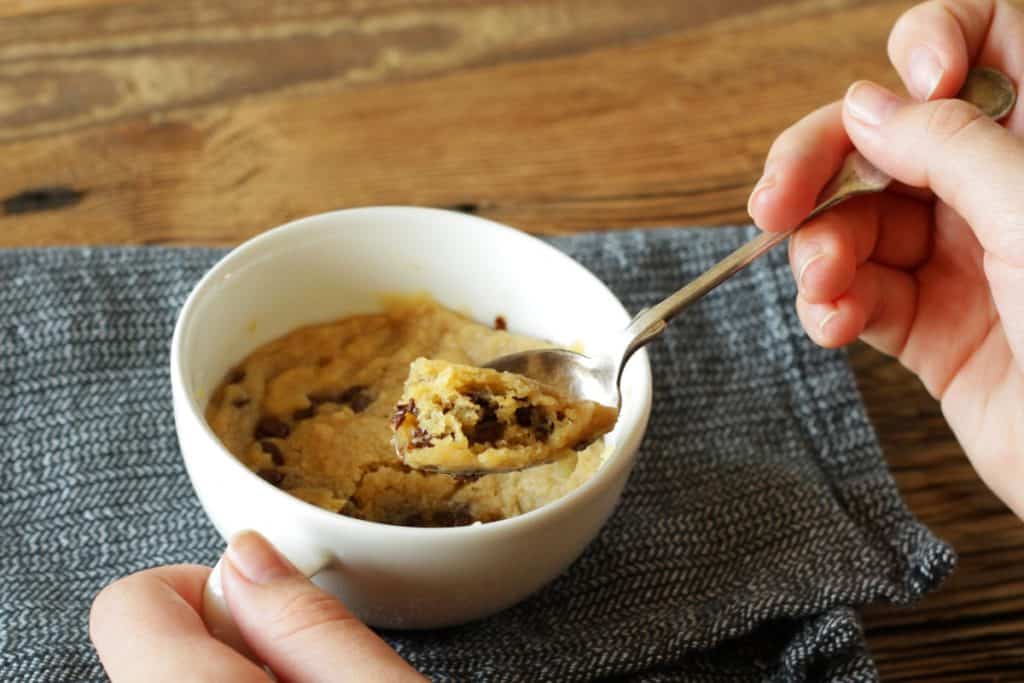 Like my popular Chocolate Lava Mug Cake, this mug cake requires no eggs, which massively improves the consistency of mug cakes. If you've tried mug cake recipes that call for eggs, you probably noticed a hard, rubbery texture to the cake. This is partly due to the fact that one egg, or even just one egg yolk, is way too much egg for a tiny bit of cake.
Happily, there's no need for the binding and stabilizing properties of eggs in mug cakes because they are eaten right away and right out of the mug. That means this Chocolate Chip Cookie Mug Cake is gooey like a freshly baked cookie and soft and fluffy like a cake.
Try this other popular mug cake recipe:
Or try my favorite Chocolate Chip Cookie Recipe: