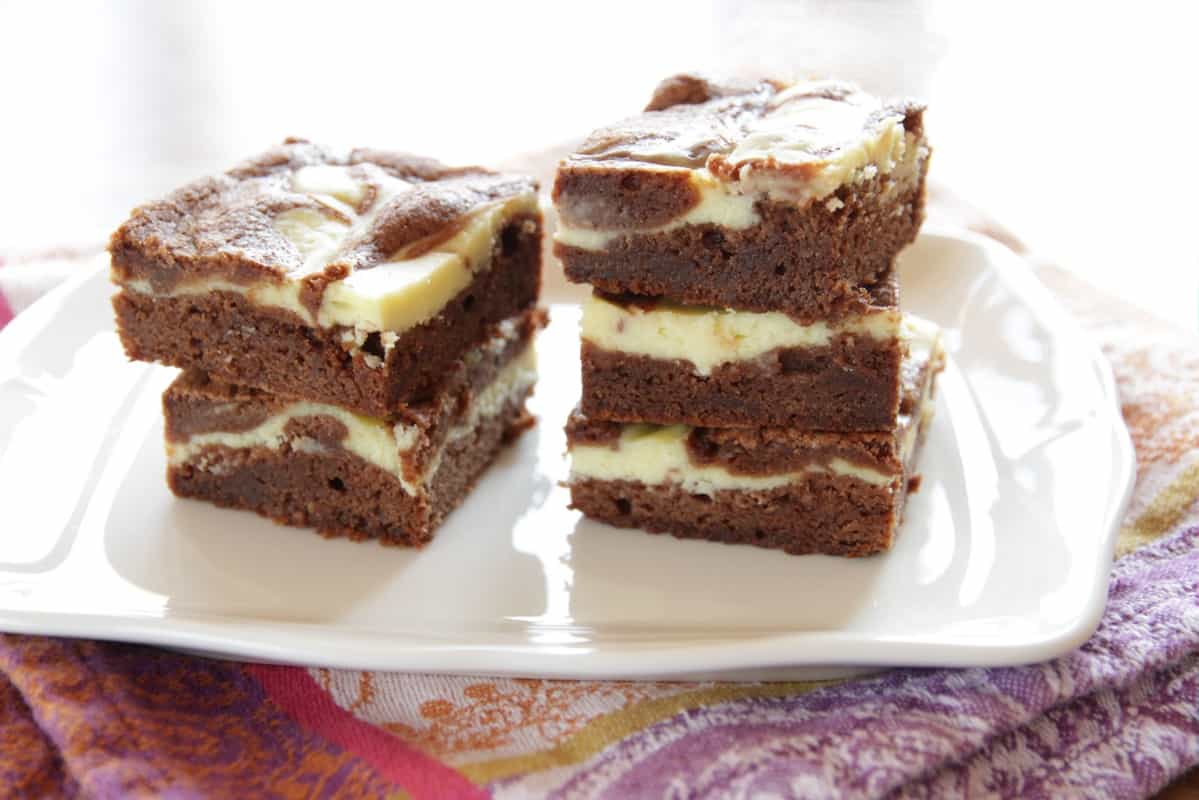 Here's my version of the Cheesecake Brownie. I've been making these since I was a teenager. Back then we called them "Zebra Brownies." 🙂 You can also call them Cream Cheese Brownies or Cheesecake Swirl Brownies if you want to.
This is not the recipe I used for Zebra Brownies when baking in the '80s. (Yes, I was a teenager in the 1980s! The Reagan administration, Cindy Lauper, Pretty in Pink.) I'm pretty sure that I used a doctored-up brownie mix for the brownie part then.
In order to make my favorite treat here in Austria, where brownies and brownie mixes didn't used to exist, I had to slowly experiment my way to a good approximation of brownies in Minnesota. It was totally worth the effort because these Cheesecake Brownies are the bomb!
Cream cheese mixture.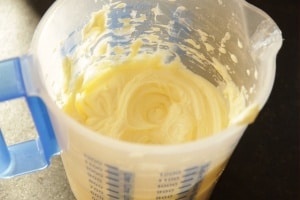 Brownie batter.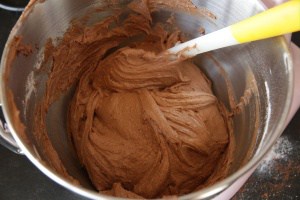 Spread two-thirds of the brownie batter into the baking pan.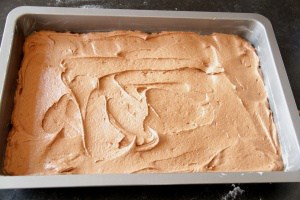 Spread all of the cream cheese mixture over the brownie batter.
Distribute spoonfuls of the remaining brownie batter over the cream cheese mixture.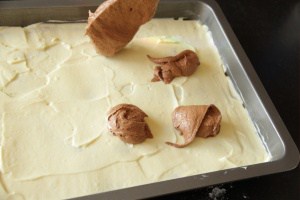 They can be just randomly placed - mine looked like this.
Now, start swirling. First this way.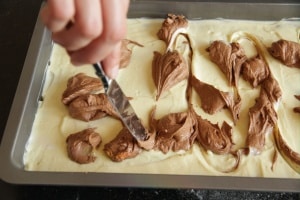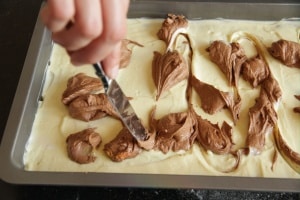 Then turn the pan and swirl the other way.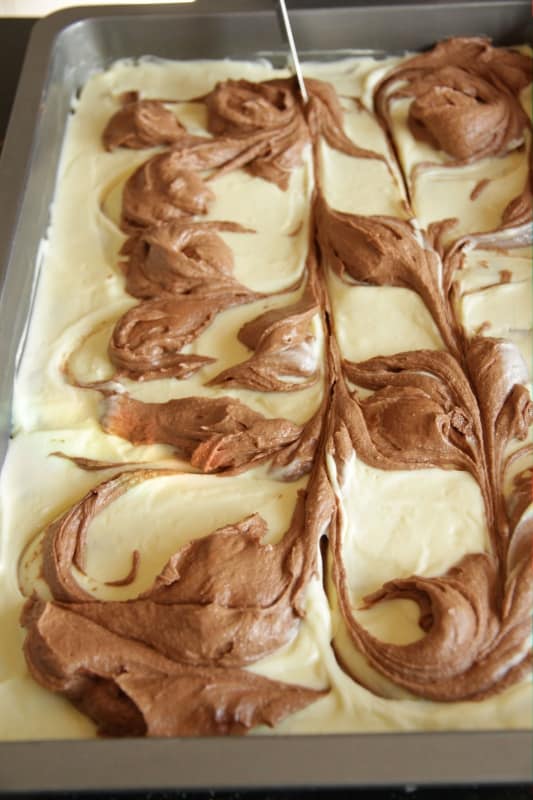 Swirl just a couple more times.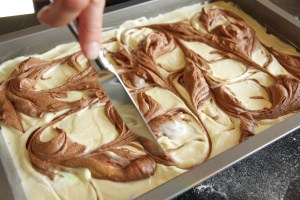 My advice on swirling is to stop while you're ahead. Too much swirling and there's not much cheesecake left in the brownies. They won't look pretty - mine looked like this when I was done swirling.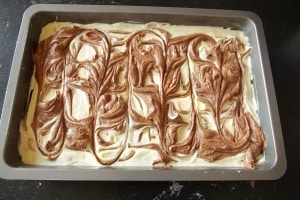 This is what they look like when they're done baking. You want the cheesecake part to be set but the brownies should still be moist.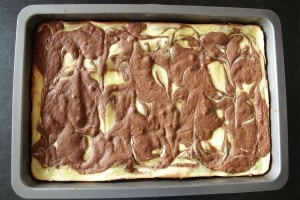 Cheesecake Brownies
Ingredients
Cream Cheese Filling
14

oz.

(400 g) cream cheese

½

cup

(100 g) sugar

2

teaspoons

vanilla extract or 2 packets vanilla sugar

1

egg
Brownie Batter
1

cup

(240 g) butter

room temperature

2

cups

(400 g) sugar

4

heaping tablespoons cocoa powder

4

eggs

beaten

2

teaspoons

vanilla extract or 2 packets vanilla sugar

1 ½

cups

(210 g) flour

¼

teaspoon

salt
Instructions
Preheat oven to 350°F (165°C). Grease 9x13 inch (25x40 cm) pan.

Beat the cream cheese filling ingredients together at medium speed for one minute. Set aside.

Cream sugar, cocoa and butter. Add beaten eggs and vanilla. Add flour and salt.

Spread ⅔ of brownie mixture in pan. Pour cream cheese mixture over batter, spreading to cover the whole surface. Place spoonfuls of remaining brownie batter on top of cream cheese. Pull knife through pan in wide curves to create swirls. Bake at 350°F (165°C) 30-35 minutes. The cheesecake should just be set and the brownies still moist. Allow to cool completely then chill in refrigerator for 2 hours before cutting into squares. Store in refrigerator for up to 4 days.
Notes
Use restraint when swirling the cream cheese and brownie layers together. Big swirls.