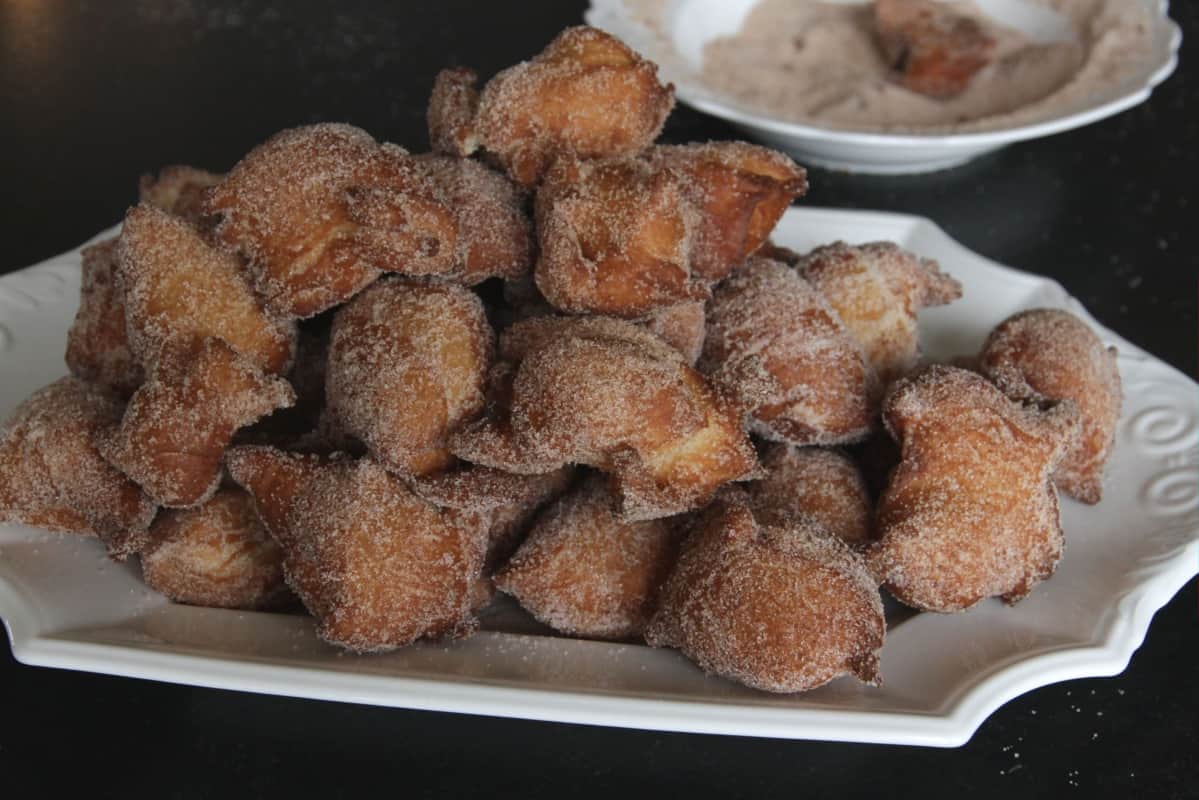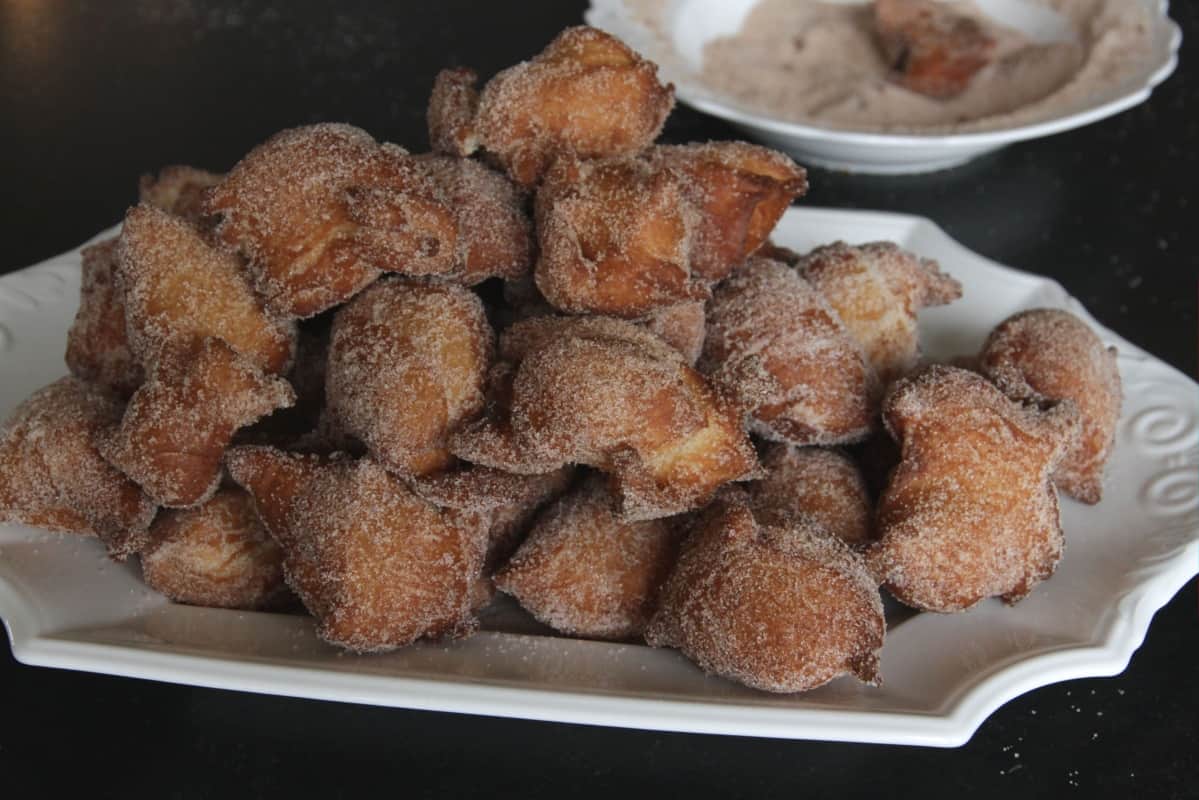 It was just Mardi Gras (Fasching) here – and Fasching in Austria means eating Krapfen. Krapfen are large, round doughnuts filled with apricot jam and dusted with powdered sugar. If you think I'm going to tell you how to make Krapfen now, I hate to disappoint you, but I'm not the biggest fan of Krapfen. Well, there ARE Krapfen out there that are just right, and I'll eat a couple of those in the weeks leading up to Mardi Gras. I also like the Krapfen filled with vanilla custard. Mmmm. But making Krapfen at home istn't going to happen any time soon. Because I am lazy don't have enough time.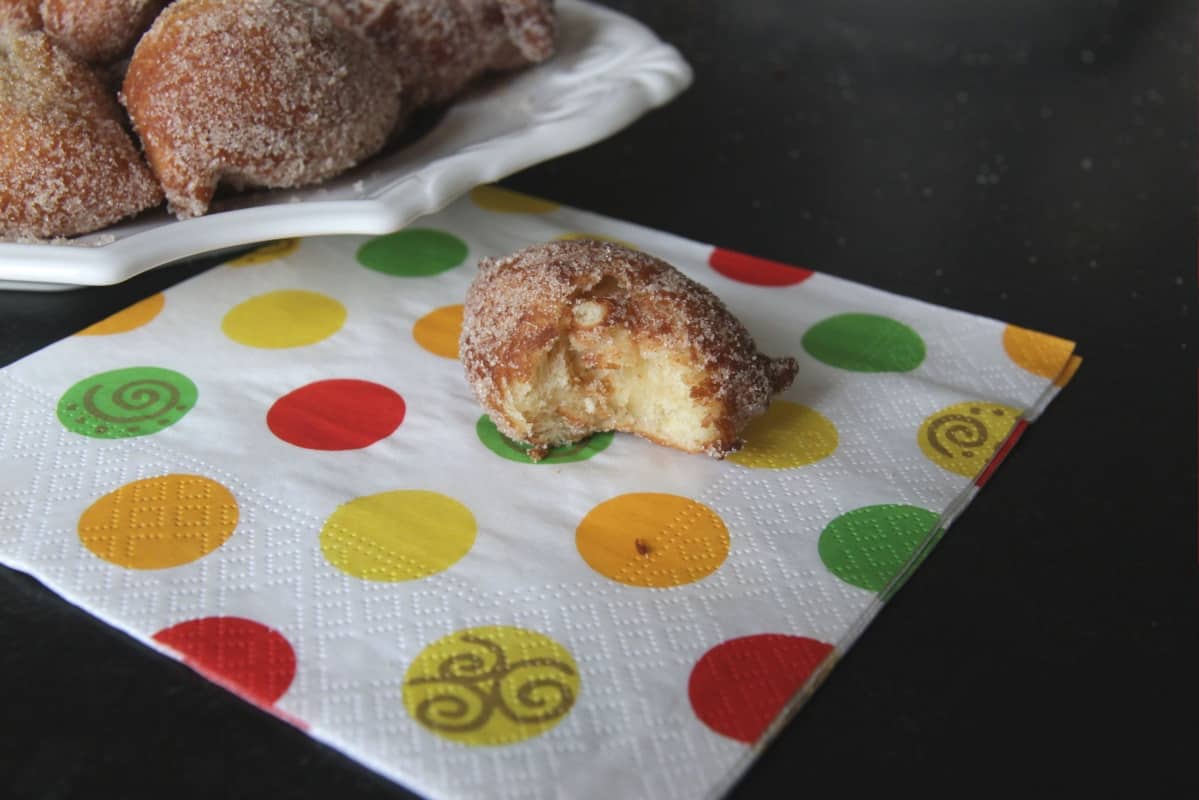 Gebackene Mäuse translates as "fried mice" – eewww! But they are nothing other than delicious fried doughnut dough that you don't have to roll out or shape and are easy peasy to make! They taste so much better than Krapfen too! While I'm frying up the mice in hot oil, the kids are gladly helping dredge the warm mice in cinnamon-sugar. Done!
These fried mice are really the perfect treat for Mardi Gras – sooo good! Crispy on the outside and soft on the inside. They're like doughnut holes. Making something this indulgent and thoroughly enjoying eating them warm is a once a year treat we all look forward to!
The yeast proofing (Dampfl - I love that word).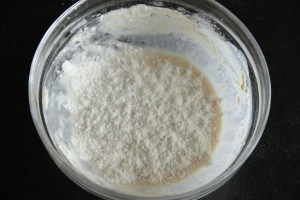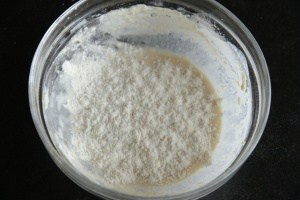 See the little cracks and bubbles? It is ready.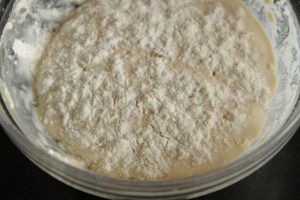 Add the Dampfl to the flour mixture.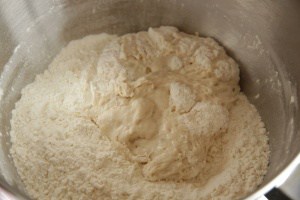 And pour in the butter mixture.
The finished dough ready to rise. Mine could have been a little smoother.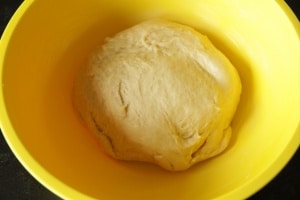 The dough after rising two times.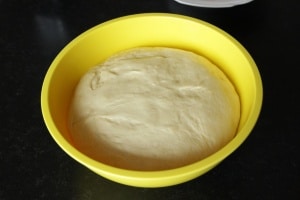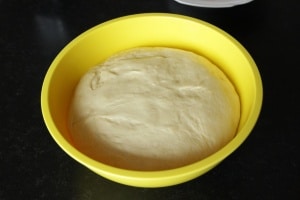 Scooping out the mice.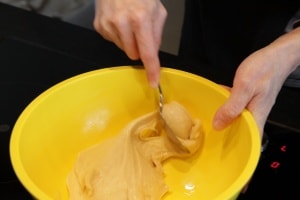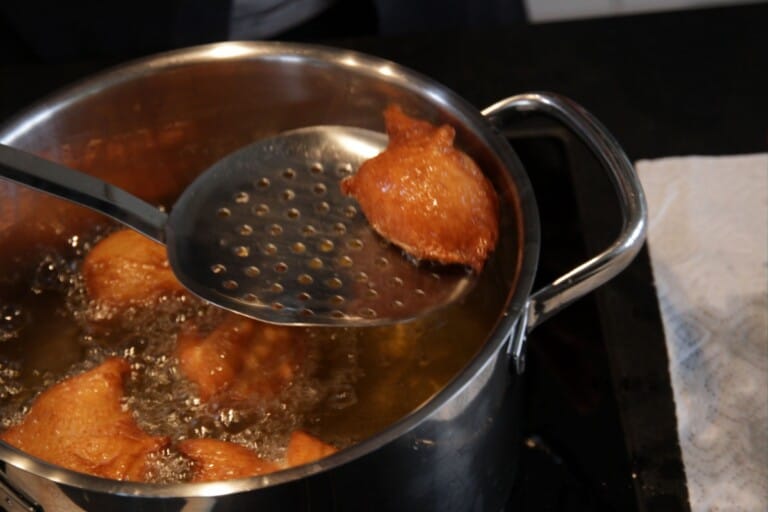 Austrian Fried Dough with Cinnamon-Sugar (Gebackene Mäuse)
Ingredients
1

cup

(250 ml) milk

1

packet ¼ oz. yeast

or in Austria, you can use 21 g (½ cube) fresh Germ

⅓

cup

(50 g) all-purpose flour

½

cup

plus 1 tablespoon (125 g) butter

2

egg yolks

dash rum

3 ½

cups

(500 g) all-purpose flour

¼

cup

(50 g) granulated sugar

½

teaspoon

vanilla extract or ½ pkg. vanilla sugar

1

teaspoon

salt

vegetable oil for frying

cinnamon and sugar

for dredging
Instructions
Gently warm the milk just until it is lukewarm. Dissolve the yeast in about ¼ cup of the milk. Stir in the ⅓ cup of flour. Dust with a tablespoon of flour and let stand in a warm place until cracks form in the flour (about 10 minutes). This is your yeast starter/proofing (known as a Dampfl in Austria).

In the meantime, melt the butter (but don't let it get hot) and remove from heat. Whisk in the remaining milk, egg yolks, a dash of rum and vanilla extract (if using).

In a mixing bowl, stir together the 3 ½ cups flour, sugar, vanilla sugar (if using) and salt. Add the yeast starter and the butter mixture and knead with a dough hook on low speed for 3-5 minutes, until the dough is smooth and elastic and it starts to form bubbles.

Place the dough in a buttered bowl, cover and let it rise two times. After rising for about an hour, take the dough out and knead briefly on the counter. Put the dough back into the bowl and let it rise again for about an hour, or until has doubled in size.

Heat 1 ½ to 2 inches (4-5 cm) of oil in a medium-sized saucepan. The oil has reached the right frying temperature of 325-350°F (170°C) when you insert the handle of a wooden spoon in it and it bubbles up around the handle. With a soup spoon first dipped in hot oil, scoop out egg-shaped pieces of dough and fry in hot oil until they are browned evenly. Make about six at a time and keep turning them so they brown evenly. Drain on a wire rack and dredge in the cinnamon-sugar mixture while still warm.